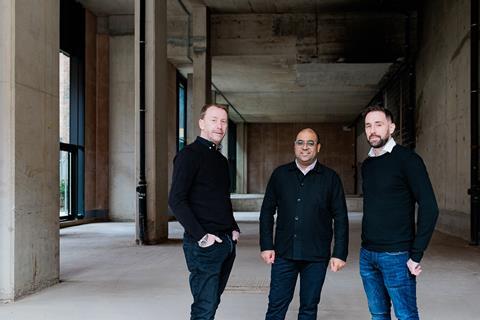 Independent retailer Store Group has expanded its management team with the appointment of a new chief operating officer and chief financial officer.
First reported by The Grocer, Lee Rhodes joins the team as chief operating officer, having previously been part of the senior leadership team at Sainsbury's Supermarket. He will head up the entire operation at Store Group, shaping and developing the internal and external offer to support the continued growth and development of the brand.
Kevin Boyle is Store Group's new chief financial officer, appointed to help achieve growth plans and build strong internal controls, systems and processes. Kevin is a fully qualified Chartered Accountant and has led teams in both SME and large corporations .
The Store Group owns and operates eight venues across Greater Manchester, having launched three new sites in 2021, with plans to extend to Yorkshire.
In 2022, the group already has two new sites in the pipeline with Kampus General Store expected to open in May in Manchester City Centre and the brand's third Foodhall siteis set to open its doors in Northwich in the Summer.
Store Group founder of Store Group Mital Morar said: "I'm delighted to welcome Lee and Kevin to the Store Group. They bring with them the perfect blend of experience to take the business to the next level. Together we are looking forward to delivering a considered expansion plan that will take the company in the right direction in a post-pandemic retail world. What we offer is the best possible in-store retail experience. We build shops and foodhalls that are created bespoke for the surrounding communities, that embrace local makers and independent brands, as well as provide that core convenient 'corner shop' offer that I grew up with. It's beans and toilet paper alongside artisan vegan doughnuts and locally made honey… We believe in the community store, and our expansion plans showcase how important this is for our customers too."