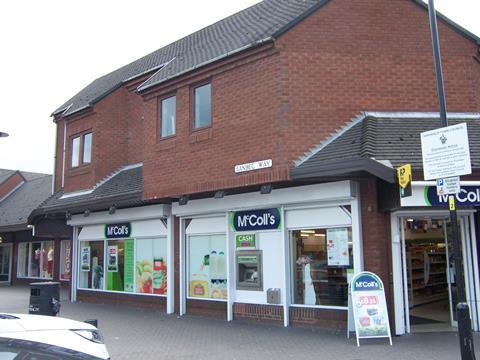 McColl's Retail Group has warned that "weaker than expected" Easter trading driven by reduced consumer spending has hit its financial performance.
In a statement, McColl's said it has "experienced mixed trading" since its last update on 28 February 2022 and that while a recovery in trading performance had continued during the first half of March, the business has since experienced softer trading through the Easter period, impacted by reduced consumer spending and continued supply chain disruption across the industry.
In the trading update, it said: "As a result of the challenges outlined above, including a weaker than expected Easter performance and the widely reported impact of cost inflation pressures, the Board now expects adjusted EBITDA for the current financial year (FY22) to be no higher than the level achieved in FY21 (£20m on a pre IFRS 16 basis). The Group continues to review costs across all parts of the business in order to help mitigate the challenging trading conditions, as well as being even more targeted in its capital deployment."
It said it is working closely with its wholesale supplier to mitigate product availability issues.
McColl's also reported that the group's Morrisons Daily stores are delivering like-for-like sales growth that is at least 20% better than non-converted, comparable stores, and that the move to convert stores to the Morrisons Daily format is "fundamentally reshaping the business into a more profitable and sustainable model in the medium-term".
The retail group has been the subject of much scrutiny following the confirmation that it was seeking finance to secure its future and that it had received offers for all or part of the business. It said that a potential financing solution is under active discussion with its key commercial partner and lenders which would "resolve the short-term funding issues and create a stable platform for the business going forward".
McColl's also expects to delay the publication of full year results until the resolution of the financing discussions and that the publication of the full year results could be delayed beyond the end of May 2022, which is the current deadline for filing under the Listing Rules.
In March, CEO Jonathan Miller announced he was stepping down from the business, with a permanent successor to be appointed.