The Scottish Parliament has voted to go ahead with its plan to introduce a deposit return scheme (DRS) for food and drink packaging in two years' time.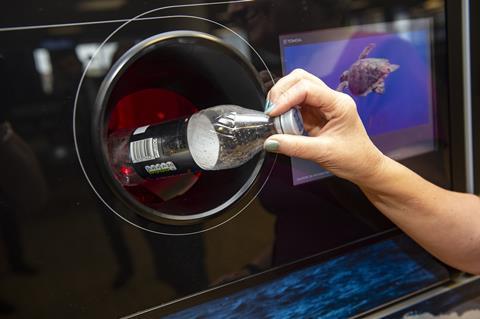 The Parliament voted yesterday (13 May) to approve the regulations, which will establish Scotland's deposit scheme from 1 July 2022. The start date had already been put back a year because of the coronavirus outbreak, but many organisations in the business community were asking for a further delay until the impact of the virus could be properly evaluated.
The scheme will see shoppers pay a 20p deposit on food and drink containers, refunded when they're returned for recycling.
The regulations, which were laid in the Scottish Parliament in March, includes glass packaging alongside PET plastic and metals such as aluminium and steel. Following consultation with island communities, feedback from the Scottish Parliament's Environment Committee and stakeholder input, the Scottish Government made small changes to the regulations, including a commitment to review the performance of the scheme by October 2026. 
The Scottish Wholesale Association (SWA), the trade association for Scotland's food and drink wholesale businesses, said it is "bitterly disappointed" that the draft regulations have been passed by the Scottish Parliament during the coronavirus disruption.
Colin Smith, SWA chief executive, said: "Scotland's food and drink wholesalers will be bitterly disappointed that the DRS regulations have been passed by Parliament rather than being halted and revisited after Covid-19 disruption has dissipated.
"This is meant to be an evidence-based policy but the evidence on which it is built – container numbers, return points, queueing spaces, online food shopping – will have fundamentally changed as business exits Covid-19.
"Wholesalers and others in food and drink are already under intense pressure with some businesses fighting for their very survival – there will be no time or money to spend trying to assist the Scottish Government or a still-to-be formed Scheme Administrator to set up the DRS."