C-store retailers have highlighted the importance of experimenting, keeping up with the trends and taking decisive action to change their offer in order to remain competitive in food to go.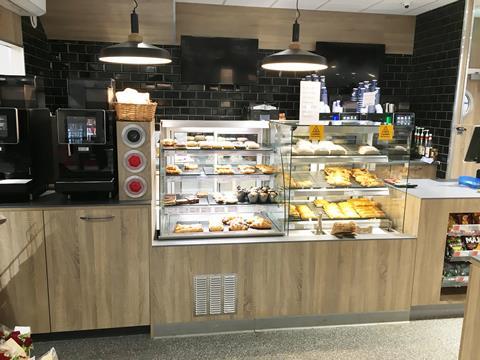 A new report by MCA and HIM revealed that, while food to go in convenience retail was forecast to continue its growth over the next three years, its share of the total UK market will decline.
MCA Insight & HIM head of insight Blonnie Walsh said retailers were "under pressure to find ways of increasing spend to mitigate a drop in food-to-go footfall".
Arjan Mehr, who owns a Londis store in Bracknell, Berkshire, said: "One size doesn't fit all – retailers need to experiment. We're one up on the mults in that we can move quicker.
"We've been experimenting with a vegetarian offer and it's going well. Even if you think your demographic doesn't want it, you may be surprised. Often the problem is your offer hasn't changed.
"We'll be introducing vegan sausages soon – as well as reinforcing the sandwich offer. Milkshake and a quality coffee offer have also become central planks of food to go."
Linda Carrington, manager of Spar Laceby Lodge, near Grimsby, said: "It's about keeping up with the trends, and all the vegan offers in the in-store Subway and Greggs are doing fantastically well.
"We also just started stocking a Rustlers vegan burger and that is really selling. Gluten-free food to go is also popular," she added.
Anil Patel, of Costcutter Chislehurst in Kent, recently took decisive action to boost sales. "We knocked hot food to go on the head – we had a Country Choice unit, but it wasn't performing. We may do it again, with a reduced number of lines including vegan options. But chilled food to go is really growing, especially sandwiches and meal deals. We have a decent vegan offer, including the Co-op GRO range, which is doing well."
Local knowledge
"We started off with an 'Italian streetfood' serve-over unit, but we changed to a more traditional self-serve hot food offer, as it better suits the grab-and-go forecourt shopper."
Sonia Dellow, Welcome Co-op Three Elm, Tonbridge
"Mixing a trusted brand with your own label is important, which is what we do with our own sandwiches alongside the Co-op brand. Offering a quality coffee product is also crucial."
Adrienn Janosi, Nisa Snooty Fox, Shalford, Surrey