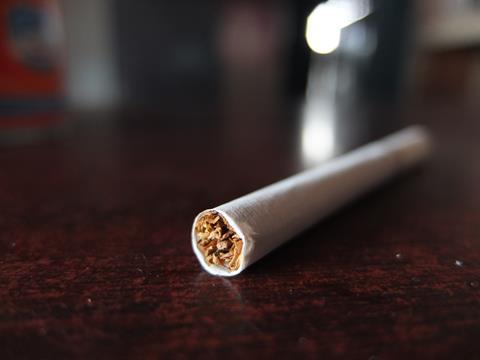 Tobacco campaigners have dismissed a call by Philip Morris International (PMI) for the UK government to ban cigarettes within ten years.
Speaking to The Sunday Telegraph, CEO Jack Olczak said PMI could "see the world without cigarettes … and actually, the sooner it happens, the better it is for everyone" and that "cigarettes should be treated like petrol cars, the sale of which is due to be banned from 2030".
"Give them a choice of smoke-free alternatives … with the right regulation and information it can happen 10 years from now in some countries. You can solve the problem once and forever."
Responding to the suggestion, Simon Clark, director of the smokers' lobby group Forest, said: "We welcome PMI's commitment to reduced risk products. However there are millions of adults who enjoy smoking cigarettes and don't want to quit and that choice must be respected.
"If Philip Morris want to leave smoking behind, good luck to them, but banning cigarettes won't stop people smoking. It will simply drive the product into the hands of criminal gangs who will happily sell illicit and counterfeit cigarettes to anyone who wants them, including children.
"We support the carrot not the stick approach to smoking cessation. Trying to force smokers to quit by banning cigarettes is illiberal and a fool's errand that will end badly."