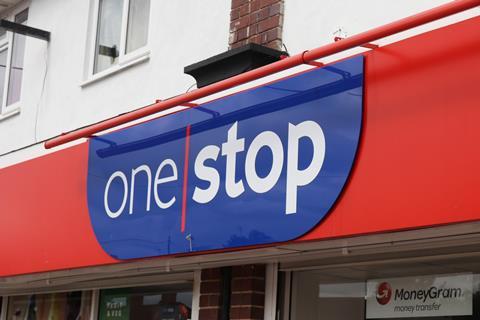 One Stop is conducting trials of self checkouts as part of a wider technology upgrade being carried out across its entire estate.
Speaking to ConvenienceStore.co.uk, franchise, finance and technology director Mark Everitt and head of technology Mark Denton explained the trials that have been taking place in selected One Stop sites.
"We went live with self checkout in a couple of stores a few weeks ago and we're looking to learn and see how that works and how do we how do we bring self checkout into One Stop for the first time?" said Denton. "We're seeing really great customer uptake on them.
"Customers like to be in and out of shops quickly again so we're seeing a high volume of transactions going through them. Some transactions like PayPal or tobacco can't be run through the self checkout. But where they're coming in to buy something quickly, we're seeing them being favoured by customers.
Denton added that not every store will suit the technology and that it wasn't a goal to do away with staff on checkouts. " We're looking to learn where they fit well in our estate. There's the shopping missions but another factor is the size of the store because if you if you're short in space, how would you actually put a self checkout in without causing massive disruption and having to take out too much stock? So part of what we're looking at is finding out what stores do they work well in and how do you build it in as part of the shopper journey. We're also never going to completely get away from having staff on checkouts because our colleagues are what makes our stores unique."
Everitt added that customers will still have a choice when it comes to self checkout. "I think where we'll get to is we'll put it into the stores where we know that they're busy. So a customer has got a choice. They can either queue and have an interaction with staff or can use the self-checkout till and get out because they're only in here for seconds to get what they want and go."