Morrisons wholesale division, which supplies McColl's as well as number of other convenience retailers, grew sales by 0.6% in the first quarter of its financial year.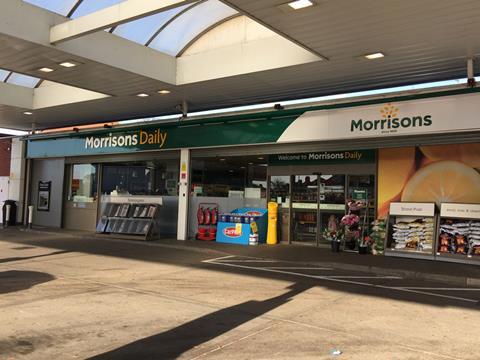 Covering the 14-week period from 3 February to 10 May, group like for like sales (excluding fuel) were up 5.7%, comprising contributions from retail of 5.1% and wholesale of 0.6%. The company described the trading period as "highly volatile", with periods of stocking up, the initial impact of lockdown and weak Easter trading, followed by a "significant improvement" in recent weeks.
In wholesale, the company reported a significant recent increase in sales to its convenience store operator partners since the start of the lockdown period. Within the 0.6% wholesale contribution in Q1, weeks one to six were 0.2% up and weeks seven to 14 were 0.9% up.
More than 240 McColl's stores, representing the last tranche of ex-Co-op stores purchased by the group, will transition to Morrisons wholesale supply during this year. Morrisons has also recently started to supply local councils, care homes, and some charities in bulk.
Morrisons and Amazon have also announced they are expanding their same-day, online grocery delivery service to Amazon Prime members to cover most of London and more cities across the UK.
At the start of the lockdown period the service operated from 17 Morrisons stores in eight cities across the UK including Manchester, Birmingham and Glasgow. By the end of May, it will have been extended nationwide to over 40 stores, with new areas covered including Edinburgh, Cardiff, Bristol, Portsmouth, and most of the major conurbations of the West and East Midlands. In addition, more London stores have been added, now expanding delivery coverage to over 90% of Greater London postcodes.
David Potts, Morrisons chief executive said: "Expanding this fast home delivery service to more cities will help us to play our full part in feeding the nation. Through our conveniently located stores and the popular Amazon Prime Now service, more and more customers will be able to access deliveries to their doorstep at this very difficult time."
Doug Gurr, Amazon UK country manager added: "We are pleased to be able to support more customers through the expansion of Morrisons on Prime Now. The convenient service enables us to offer Morrisons high quality grocery selection to even more Prime members."
The company also works with Deliveroo and Ocado to fulfil home delivery orders. Vulnerable and elderly people can also place orders with Morrisons over the phone with delivery made the following day by a store "community champion".