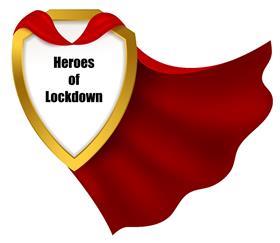 It's been a year since the start of the first UK lockdown. We look back at some of the key national and sector happenings that hit the headlines over the past 12 months.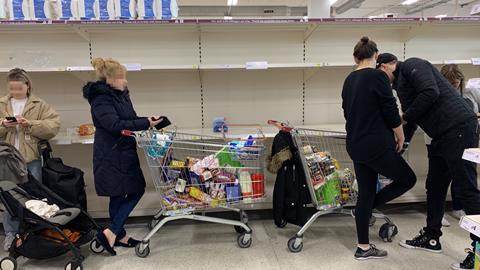 March 2020
While the first confirmed cases of Covid-19 were confirmed in January, it wasn't until the first week in March that the first death from the virus occurred. Over that first week, cases rose to more than 200 and the Prime Minister allocated £46m to research into a vaccine and testing. Cases quickly reach the thousands and large scale events begun to be impacted. Travel bans are implemented and on 18 March it is announced that schools will close to everyone bar the children of key workers and those children that are vulnerable. Two days later, the furlough scheme is unveiled and the hospitality sector is told to close by the Prime Minister. Panic buying starts to hit the retail sector, forcing all retailers to the limit, including convenience retailers. On 23 March, the Prime Minister announces rules instructing the public to stay at home and only to go out for essential purposes.
The convenience channel steps up as panic buying ensues at the multiples, with retailers introducing home delivery services for vulnerable customers, something which would become a common theme over the next year. Covid-19 prompts the government to abolish business rates with a rateable value of less than £51,000 and to create a Coronavirus Business Interruption Loan Scheme for small and medium businesses to avail of. Sales in the convenience sector skyrocket as customers avoid the larger stores and availability is scare. Toilet rolls, hand sanitiser and pasta are the products most in demand as stockpiling soars.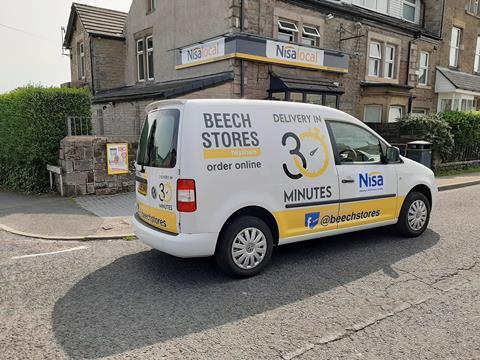 April
The government rolled out testing for NHS workers but progress is slow. The contactless payment limit is raised from £30 to £45 in an effort to stop people spreading the virus. A temporary hospital is built in London while Boris Johnson tests positive for Covid-19 and is admitted into intensive care although makes a full recovery. Captain Tom Moore raises £25m by walking 100 laps of his garden and a second temporary hospital is built in Birmingham. The furlough scheme is extended until the end of June while it is reported that deaths in care homes have significantly increased.
A further £42.5m is earmarked for vaccine clinical trials and the number of recorded deaths passes the 20,000 mark. Despite Johnson claiming that the tide is turning, there are warnings of a second spike.
An increase in Covid-19 cases results in retailers being put under further pressure due to staff shortages while the Association of Convenience Stores (ACS) issues support for retailers including how to set up a home delivery service. The industry works harder than ever to ensure communities don't go without. This does not come without a cost as in April, beloved retailer Raj Aggarwal passes away after contracting Covid-19. Although not the only retailer to lose their live due to the virus, his death sparks sadness throughout the convenience sector.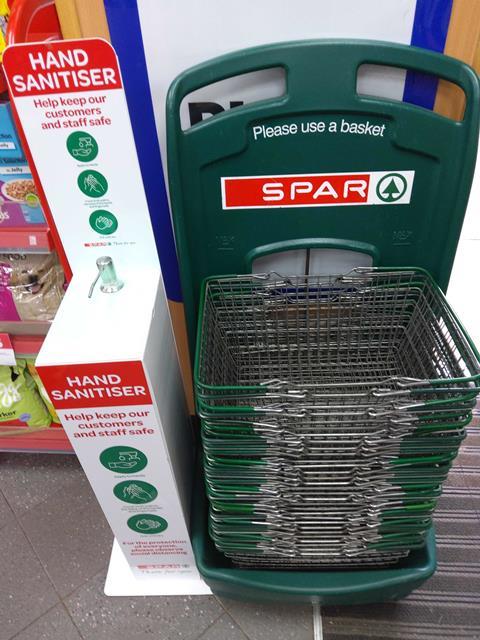 May
The number of deaths rises to 30,000 and trials of the NHS contact tracing app are conducted on the Isle of Wight. Despite the furlough scheme being in place, job losses start to hit British industry, with airlines the first to shed staff. A new threat system is introduced that utilises five levels and the Prime Minister outlines plans to loosen restrictions as the death toll reaches 40,000. With 7.5m people on the furlough scheme, the government warns of a significant recession. Quarantine rules for those travelling to the UK requiring a 14-day isolation are introduced. The government comes under fire as senior advisor Dominic Cummings is found to have travelled from London to Durham during lockdown however no action is taken against him. Test and Trace is introduced to England while Test and Protect is introduced in Scotland.
The implementation of the Menthol Ban on top of Covid-19 causes an additional headache for retailers. Stores begin installing sanitiser dispensers and retailers shift their range to suit new demands from customers in lockdown. Demand for flour rises and retailers have to be creative in their sourcing, working with local suppliers more to ensure availability.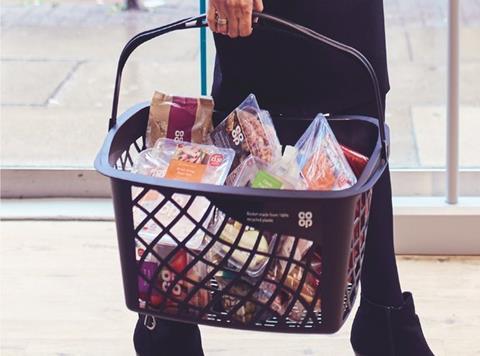 June
The country reopens with some shops and amenities allowed to operate and gatherings of up to six people are allowed. Places of worship are also allowed to reopen for individual prayer. All non-essential retailers are allowed to reopen during the middle of the month as are zoos and safari park while face coverings are made mandatory on public transport. Social distancing rules reduce however a warm weekend resulting in mass travel threatens to hinder progress. A local lockdown is implemented in Leicester following a spike in cases.
Warnings are given from retailers over the growth in abuse towards staff while concerns are raised over proposals to relax Sunday trading legislation. The latter would not come to pass however the former is unfortunately still a major issue. On a more positive note, Nielsen reports that sales in the convenience sector grew ahead of the overall retail market.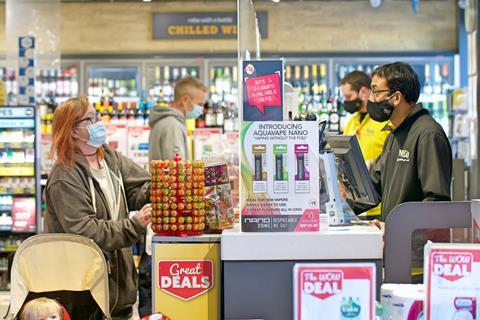 July
Massive job losses continue with the retail, aviation and hospitality industries hit badly. The wearing of face coverings in shops becomes mandatory in Scotland early in the month, with an announcement made for England to implement similar measures later in July. The Prime Minister plans further relaxation of lockdown restrictions with a view to everything being normal by Christmas. As well as providing £3bn to the NHS, the government signs a deal for 90 million doses of a vaccine developed by BioNtech and Pfizer but it is not expected to be ready in 2020. A second wave is reported to be developing in Europe leading to government postponing some guidance relaxation plans.
Retailers begin to invest to ensure the safety of their staff and customers, including signage, screens and PPE. Other technology such as self checkout tills are also considered, allowing customers to complete their transactions quickly. The Competition and Markets Authority warns against price gouging as availability continues to be patchy. Customers in shops in England are obliged to wear face coverings from 24 July prompting confusion over who enforces this rule.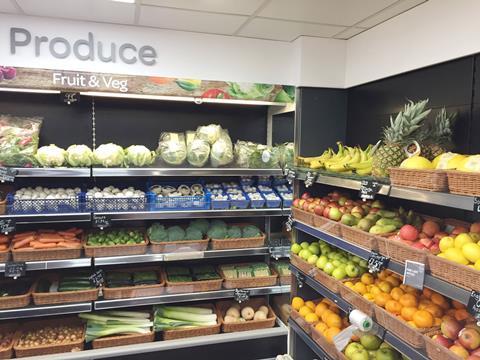 August
The government launches the 'Eat Out to Help Out' scheme which offers a 50% discount on meals during the week in a bid to revitalise the hospitality sector. The UK economy shrank by 20.4% between April and June 2020, the worst drop on record and officially put the country into a recession for the first time in 11 years. Some schools in Northern Ireland reopen while a limited number of spectators are allowed at football games.
Changing shopper habits including more meals being cooked at home prompt retailers to shift their offering, with many going big on fresh and meals for tonight. Mintel research predicts that growth in convenience stores in 2020 is set to double that of the previous year.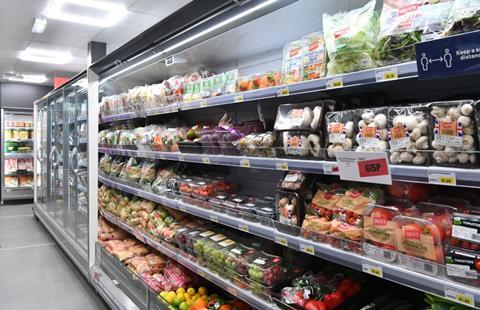 September
Schools throughout England, Wales and Northern Ireland reopen while a taskforce is created, led by footballer Marcus Rashford, to tackle child poverty. Covid-19 testing comes under fire as demand rises. An increase in cases leads the government to reintroduce restrictions to help curb a second wave. The NHS contact-tracing app is planned for later this month. Parts of Wales enter into a local lockdown as the Autumn budget is scrapped due to the pandemic. University students are locked down during the latter half of the month while some restaurants continue the 'Eat Out to Help Out' scheme but self-funded.
The value war kicks off in convenience with the Jack's range launched in One Stop. Retailers are forced to get creative to protect their staff against the rise in incidents of abuse including the installation of body cameras. However lack of government action sparks disappointment in the industry. The regional lockdowns prompt retailers to prepare for another wave of stockpiling while staff not behind screens are now obliged to wear face coverings.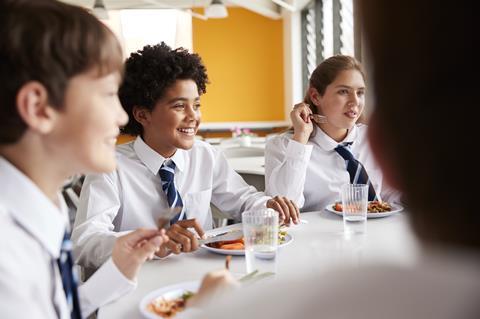 October
The total number of confirmed Covid-19 cases passed the 500,000 mark. Cinema chain Cineworld closes again prompting fears for the events industry. Johnson warns that things cannot "return to normal" as cases begin to rise again. Yet another Tier system is introduced by the Prime Minister, with Liverpool seeing the most closures. Wales introduces a travel ban from other parts of the UK while daily cases hit a record high of 27,000 as warnings are made about the oncoming winter. The high daily rate means the total number of cases passes one million at the end of the month.
The convenience sector stepped up to help feed families during school holidays following the government's decision to not extend free school meals during holidays, with many offering lunches to those in need. A combination of Covid-19, Brexit and Christmas causes massive headaches for the sector, leaving many unsure about which areas to focus on should there be post festive season shortages due to the UK's exit from Europe.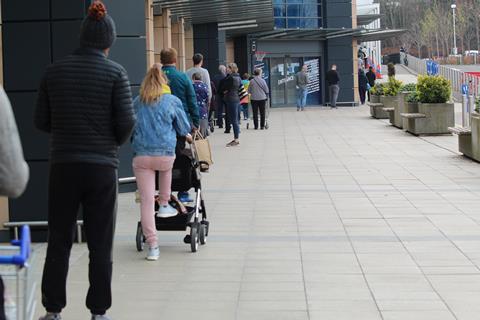 November
Covid-related deaths number 50,000 in the UK, while a second lockdown takes place in England that is set to last for four weeks. Various vaccines make significant progress over the month while the Prime Minister is forced to self-isolate after being notified by the NHS Test and Trace system. Extended bubbles are announced for the festive period despite warnings of the risks this may pose. Further vaccines are sourced by the UK government.
The second lockdown arrives for the convenience sector who are prepared for another run on their stores. A Bill in Scotland offering more protection for shop workers against abuse makes further progress. Retailers continue to shift their offering to suit the new customer missions brought on by the pandemic.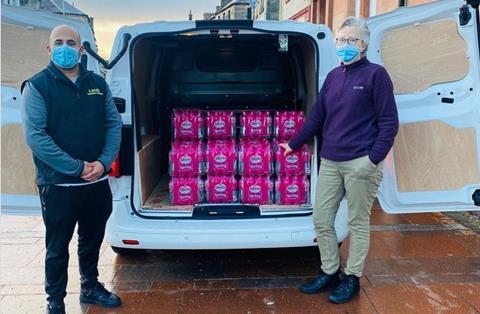 December
The new tier system is implemented in the UK while vaccination begin in the second week of the month. Christmas plans cause confusion for the public with warnings not to socialise with other households during the festive period. In the week before Christmas, large portions of the country are placed into Tier 4 meaning non-essential retail is closed and bubbles are not allowed to merge. On Boxing Day, the majority of the country is placed into Tier 4 or lockdown. It is estimated around 180,000 jobs have been lost in the retail sector during 2020.
The growth in home delivery explodes in convenience and is tipped to continue into 2021. Investments by retailers continue to happen apace, with many taking advantage of the growth in sales over the past year to grow their stores and offerings. Retailers help spread some joy over the festive season, working with Suntory Beverage and Food to distribute Ribena to community groups.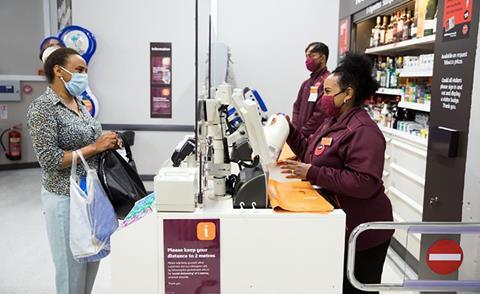 January 2021
Restrictions hinder any New Year's festivities although police are forced to break up some illegal parties. The Oxford/AstraZeneca vaccine starts to roll out while daily cases are almost 55,000. Schools reopen for one day before being closed again as part of a lockdown announced for England and Scotland. The highest number of daily deaths (1,325) occurs early in the month with the total number surpassing 80,000. The British Retail Consortium reports that 2020 was the worst year for the sector with sales down 0.3%. More than four million people receive their first dose of a vaccine as the number of confirmed deaths pass 100,000 since the start of the pandemic. Other variants of Covid-19 are identified in the UK.
Nisa's Honest value range is deemed a success as customers begin to watch the pennies while the government is urged to consider retail workers as a priority for the roll-out of the vaccine. Interest in the convenience sector grows as Christie & Co. reports an 18.9% year-on-year increase in deals completed in the sector during 2020. Major multiple retailers start to crack down on face coverings in stores leaving convenience stores caught in the crossfire.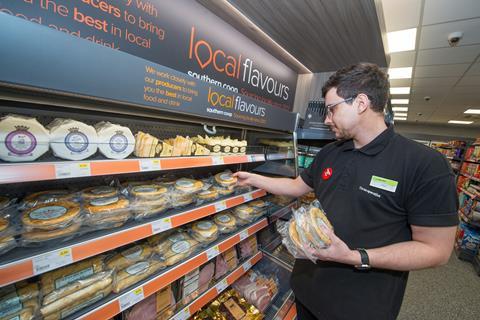 February
Sir Tom Moore passes away at the age of 100 after testing positive for Covid-19. The vaccine roll-out hits 15 million during the middle of the month. Cases drop significantly during February and the Prime Minister sets a target of the end of July for all adults in the UK to be offered their first vaccine dose. He also sets out his plan for relaxing restrictions which includes schools reopening in March, non-essential shops reopening in April, two households being allowed to mix indoors from May and legal limits on social contact to be removed by late June, all dependent on infection rates. By the end of February, 20 million people have received their first does of the vaccine however caution is urged as warm weather and a Brazilian variant threaten to scupper progress.
Confusion still reigns over face coverings in stores with customers refusing to adhere to guidance while the rising number of incidents of abuse and violence against shop workers attracts the attention of government. Lumina Intelligence highlights health; digitalisation and technology; sustainability; and provenance as key trends for a post-pandemic convenience sector.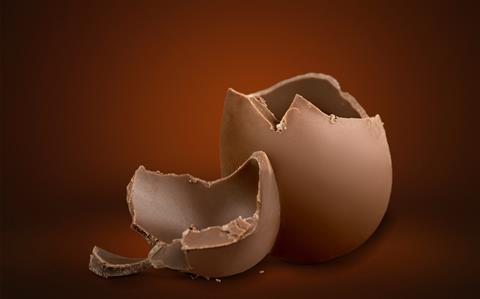 March
It is confirmed that the furlough scheme will run until the end of September 2021. Twitter pledges to ban users who repeatedly share misinformation about Covid-19 while the R rate remains low. A 1% pay rise for NHS staff is heavily criticised while the daily number of deaths remains below 100 for the first time since October 2020. Concerns over blood clots related to the Oxford/AstraZeneca vaccine slows down roll-out in Europe despite various medical agencies stating there is no evidence of a connection.
Coronavirus delays the Scottish Deposit Return Scheme for the second time while abuse against staff continues to rise. A second Easter in lockdown is imminent while some areas of food to go prove to be winners despite the pandemic.