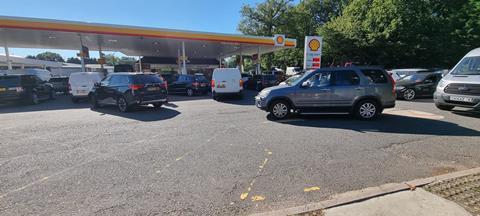 Forecourt retailers have been faced with intermittent fuel supplies and heavy queues as 'panic-buying' due to shortages have caused upheaval.
David Charman, owner of Spar Parkfoot in Kent and Convenience Retailer of the Year 2021, told ConvenienceStore.co,uk that supply has been delayed which lead to queues. "Yesterday we had no fuel until 4pm but interestingly our daily shop sales were not affected.
"Overnight and today continuous queue for fuel, and now we have no unleaded and only diesel left."
Although the supply had been affected, David felt the media attention added to the situation. "It was always inevitable that any publicity would result in chaos, it always does. I think you realise it has been done to pressure the government to allow short term Visas for foreign workers."
Rob Tanner, retail director of Bristol forecourt operator Tout's, said "both sites have had queues all day and been very busy".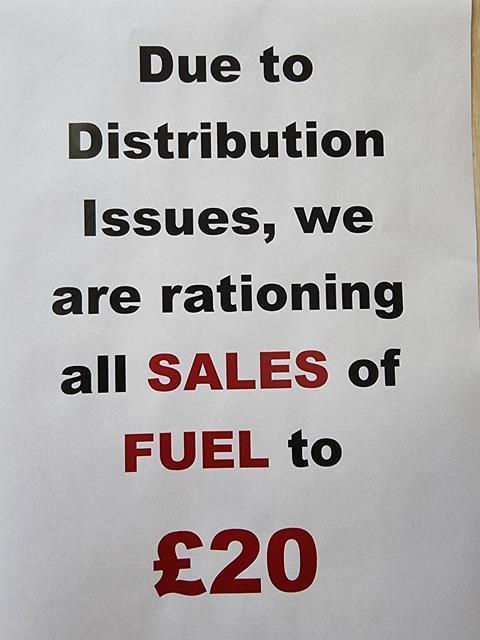 West Sussex forecourt operator David Wyatt said he's been forced to ration due to a lack of supply. "All the sites around me have run out of fuel. I have been keeping my tanks high as the HGV driver shortage was inevitable going to hit fuel supplies. We've been rationing between £10 and £20 a car [depending on availability] and have had queues all day long with staff having to help manage cars coming in."
The fuel supply issue stems from a shortage of HGV drivers, meaning fuel isn't reaching the forecourts in a timely fashion. However rumours over rationing and site closures have caused consumers to flock to the forecourts to fill up.
Secretary of State for Transport Grant Shapps urged the public not to panic buy while one senior industry source said the "situation is being completely over-egged" by the media.
A spokesperson for BP said: "We are experiencing some fuel supply issues at some of our retail sites in the UK and unfortunately have therefore seen a handful of sites temporarily close due to a lack of both unleaded and diesel grades.
"These have been caused by some delays in the supply chain which has been impacted by the industry-wide driver shortages across the UK and there are many actions being taken to address the issue.
"We continue to work with our haulier supplier to minimise any future disruption and to ensure efficient and effective deliveries to serve our customers.
"We are prioritising deliveries to motorway service areas, major trunk roads and sites with largest demand and seeking to minimise the duration of stock outs. We apologise for any inconvenience caused."