Scottish Spar wholesaler and retailer CJ Lang hosted a tradeshow and gala dinner at the Fairmont Hotel in St Andrews late last month in the first of a series of events to celebrate its centenary of trading.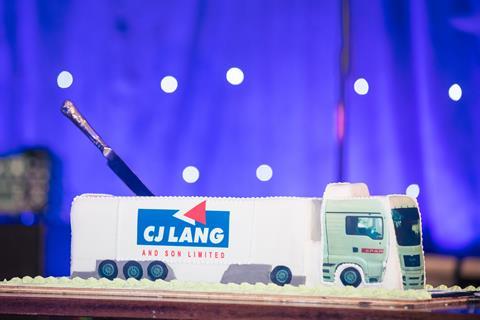 Over 550 people attended the event, including members of the Scott-Adie family, staff from the Dundee depot, independent retailers, company-owned store managers, suppliers and friends. During the day, more than 150 suppliers supported a trade show with a strong focus on food to go.
Chief executive Colin McLean said that company-owned stores were growing at 6% like-for-like with independent Spar retailers up 11% in the week preceding the trade show. New retail contract wins were imminent, as well as new store development plans including the opening of a new model store in Glasgow.
McLean said: "100 years is a fantastic tenure in business, and we are looking forward to building a strong and profitable business for the next century too.
"Our focus is on delivering long-term, profitable growth by working with independent retailers and suppliers. We are also passionate about providing customers with great service, and about making a real difference to the communities we serve.
"We are excited for the future, with great plans for 2019. Thank you to all our customers, business partners and staff for their continued support."
The company employs over 2,000 people and owns more than 110 Spar stores in Scotland, as well as supplying independent Spar retailers north of the border.