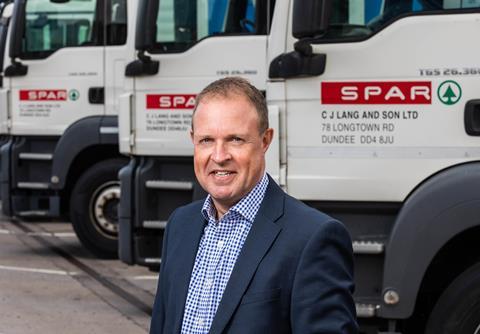 Dundee-based CJ Lang & Son Limited is the Scottish Spar wholesaler and have implemented a growth strategy which has seen positive results.
Turnover grew to £212.5m, up 9.4% on the previous year, with pre-tax profits growing to £3m.
CEO Colin McLean commented: "The previous 12 months saw a significant change in the retail landscape as the impact of COVID-19 was felt. In the past 12 months, we have invested over £2m in the roll out of our food-to-go offer, CJ's, which will be in the majority of our company owned stores by the end of 2021. We also continued to grow our independent customer base, whilst making improvements to our product offer, to meet the changing customer needs within convenience retailing."
McLean also gave more details about CJ Lang's transformation programme. "As part of our business transformation programme, we recently announced record levels of future investment into our company owned store estate, with a major programme of store refurbishment works commencing from 2022. This will facilitate an improved SPAR customer offer across both chilled and produce categories. We are focused on providing our customers with excellent service, together with the best local products and an award-winning SPAR brand range.
"The Scottish retail market environment remains extremely challenging, with significant potential headwinds. Inflationary cost pressures, supply chain impacts, driver and fuel shortages have been well documented, however we remain well positioned to navigate these challenges."