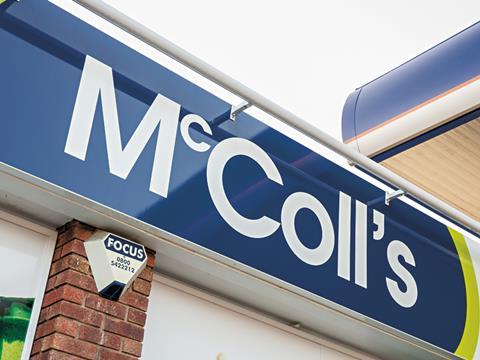 McColl's has warned that unless a solution to its funding issues can be found, "it is increasingly likely" that it will be placed into administration.
Following reports that administration could happen within days, the retail group confirmed the severity of the situation.
In a statement, McColl's said: "As previously disclosed on 25 April 2022, the Group remains in discussions regarding potential financing solutions for the business to resolve short term funding issues and create a stable platform for the business going forward.
"However, whilst no decision has yet been made, McColl's confirms that unless an alternative solution can be agreed in the short term, it is increasingly likely that the Group would be placed into administration with the objective of achieving a sale of the Group to a third-party purchaser and securing the interests of creditors and employees. Even if a successful outcome is achieved, it is likely to result in little or no value being attributed to the Group's ordinary shares."
Earlier this week, McColl's confirmed it would not be in a position to publish its Annual Report for the year ended 28 November 2021 at the end of May as originally intended and that it expected shares to be suspended on 1 June. It employs around 16,000 staff across 1,165 stores.
In March, Jonathan Miller stepped down as CEO with no successor appointed. This came a month after reports that the group was looking to raise capital to secure its future and that it had received offers from other parties for the business. Its financial performance was also dealt a blow by a less-than-stellar Easter and supply chain disruptions.