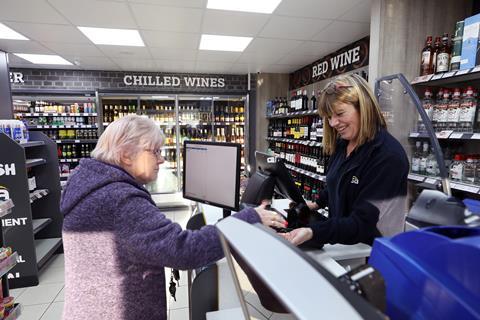 The Association of Convenience Stores (ACS) has launched a new guide for retailers on how to provide excellent customer service for all customers including those with disabilities and different needs.
The Everyone Welcome Guide aims to provide advice for retailers both in terms of how stores can be adapted and how colleagues can provide a welcoming environment for all customers.
The guidance outlines a number of considerations for retailers and colleagues on how they can adapt their behaviour and practical changes that they can make to their store to improve accessibility.
Developed in consultation with the Alzheimer's Society, Business Disability Forum, Sense, Age UK and National Innovation Centre for Rural Enterprise, the guidance is available to download here.
ACS chief executive James Lowman said: "Local shops operate at the heart of our communities and serve all customers, whatever their needs and talents.
"Convenience retailers are committed to serving their communities and providing their customers with a positive environment with meaningful interactions. We have created this guidance to provide retailers with practical advice on how they can ensure that they are delivering excellent customer service to every single person who visits their store."
Neil O'Brien MP, Minister for Levelling Up and High Streets, said: "Convenience stores are part of the fabric of community life across the UK. They serve local people and provide essential service and opportunities. The ACS comprehensive guide will provide industry-leading advice to retailers to future-proof their businesses and make shops more welcoming to all."
Rachel Brown, corporate partnerships manager at Sense, welcomed the guide.
"It is encouraging to see companies such as ACS take the lead in ensuring their convenience stores have access to detailed information on how to make their communities more inclusive and welcoming environments for disabled people," she said. "Because everyone can play their part in making society more inclusive, and no one should be left out of life."
Diane Lightfoot, CEO, of the Business Disability Forum, added: "We were very pleased to work with ACS on the creation of their new guide, which offers easy, practical, and cost-effective steps that all store owners can take to welcome in disabled customers. One in five people in the UK have a disability. But it's important to remember that it's not only disabled people who benefit from more accessible shops and spaces - it's everyone."