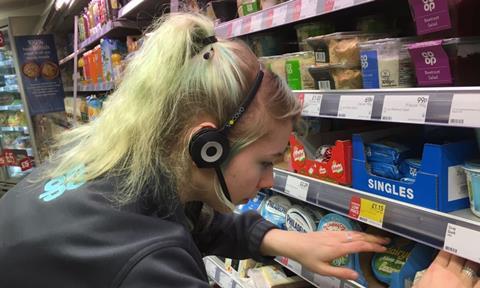 The Association of Convenience Stores (ACS) is calling on people working in local shops to provide their views on employment in the convenience sector through its annual Colleague Survey.
Now in its seventh year, the ACS Colleague Survey is designed to:
inform ACS' Local Shop Report and other research projects
feed into discussions with Government and highlight the positive impact of local shops
contribute to improve colleagues' working environments through benchmarking
frame discussions at ACS' employment expert group and other meetings and events
The ACS 2022 Colleague Survey will take around 10-15 minutes to complete and all responses will be confidential and anonymous. If you have any questions about the survey, please get in touch with rosie.wiggins@acs.org.uk. The deadline is 4 March 2022.
Click here to take part in the survey
ACS chief executive James Lowman said: "Our annual Colleague Survey forms a vital part of our research and informs our conversations with policymakers on the needs of people employed in our sector and helps employers to gain a better understanding of how they can support their staff.
"We are urging all colleagues working in convenience stores to take part in the survey and provide information about their experiences of working in local shops to ensure that their voice is heard and to help us create an accurate picture of what it is like to work in our sector."