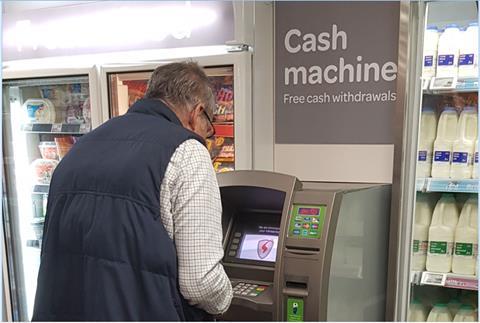 The Association of Convenience Stores (ACS) has signed an open letter to Chancellor Rishi Sunak alongside a group of organisations collectively representing hundreds of thousands of small businesses to take urgent action to protect access to cash.
Key recommendations from the letter include:
Act without delay to prevent further deterioration of cash infrastructure, introducing interim measures to protect cash access points at pre-pandemic levels and force LINK's bank members to enable ATM deposit taking through the LINK scheme while longer-term regulation is developed.

Protect ATMs – as the only sustainable national infrastructure that can maintain free access to cash 24/7, re-introducing independent assessment of interchange fees.

Protect key schemes including LINK and the Post Office framework by making bank membership mandatory.

Include deposit-taking facilities in the definition of 'reasonable access' and ensure requirements reflect consumers' lived experience as opposed to an arbitrary as-the-crow-flies measurement.
ACS chief executive James Lowman said: "Convenience stores play a key role in providing communities with access to their cash through ATMs, Post Offices and cashback services.
"We need less talk and more action from the Government on the commitments that were made over 12 months ago to safeguard the UK's cash infrastructure to ensure long-term access to cash for consumers and provide businesses with support to continue offering this essential service to their communities."
Findings from ACS' 2021 Local Shop Report show that consumers think that the most valuable services offered in convenience stores are cash machines, Post Office and click & collect services.