Since 2012, Heineken has been calling on retailers to implement best practice in range and merchandising under its Star Retailer programme. In that time, about 10,000 convenience stores have been visited and provided with information on the latest products and pack formats, as well as new insight on shopper missions and advice on how to make the most of shopper occasions. C-Store went to see Pammi Thind, a new recruit to the programme, who is benefitting from a re-laid fixture and also the advice and guidance not just from Heineken, but also that of established Star Retailer Steve Franklin as a mentor.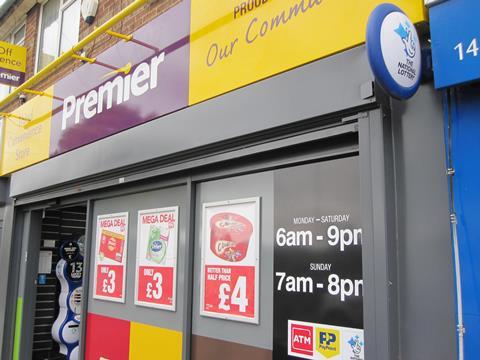 Star retailer at work
Star Retailer is a beer and cider category advice scheme born from the basic principle of understanding the shopper. It is designed to make retailers' lives easier by offering ideas on merchandising, information to improve store functionality and advice on serving shoppers' needs.
As part of the Star Retailer scheme, expert territory managers are on hand to offer one-to-one support.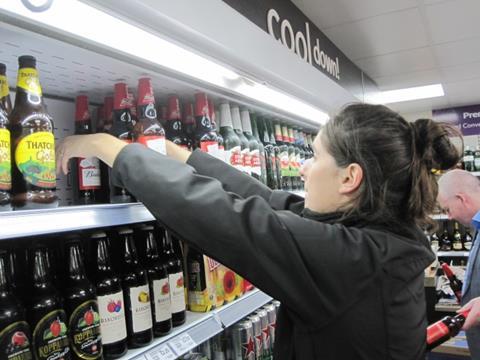 Heineken's Charlotte Guezenec (pictured) gets to grips with re-organising the chiller at Pammi's shop.
Star Retailer has generated an average sales increase of 12% for members, and 83% of retailers have seen sales increase across the store as a whole.
Retailers can earn up to £460 in rewards per year simply by maintaining the core principles.
Before the transformation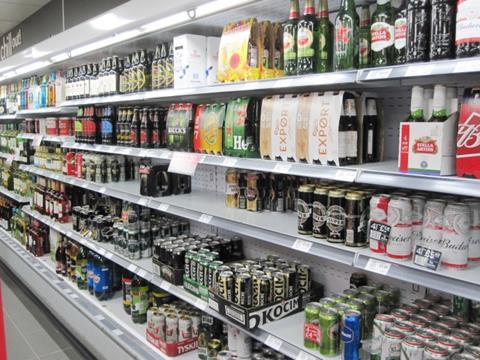 Heineken felt that the offering could be improved by giving more space to premium skus. Premium lager sales are up by 10% in value year on year, so a good selection is imperative.
On entry, the range was arguably a little confusing for the shopper due to cider not being ranged by flavour.
Convenience shoppers don't want to spend time browsing, so the chiller needed to be organised by category with ease of shop in mind.
Rising star, guiding star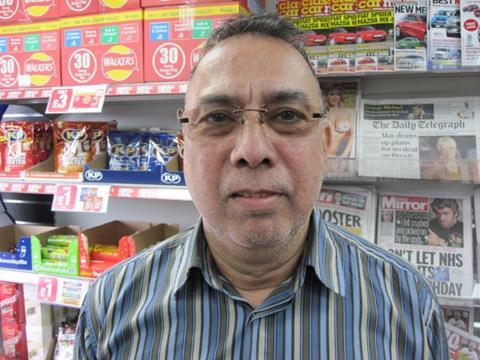 Store owner Pammi Thind (left) is new to Star Retailer, but was guided through the process by fellow retailer Steve Franklin (below left).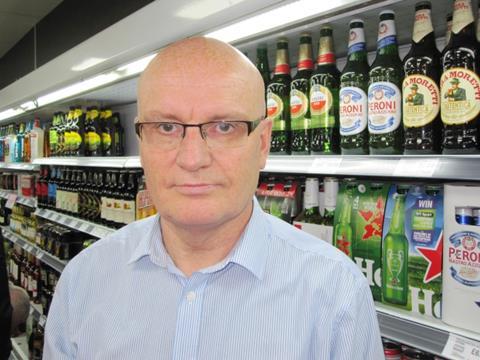 Steve is area manager for Kash Jaffar's retail business, which operates Budgens stores in the area and is a 'gold' retailer within the scheme.
Steve's advice to Pammi is simple: "People steer towards pos material and promotional offers, so you need to have a well-organised fixture."
"Advice from Heineken is valuable, because the market is changing all the time with new ranges," he adds.
Success in store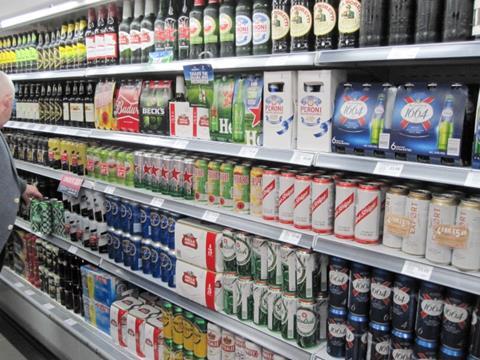 Two weeks after the re-merchandising exercise, beer and cider category sales had increased by a remarkable 31% year on year.
This was confirmed by epos data comparing sales with the equivalent period in 2016.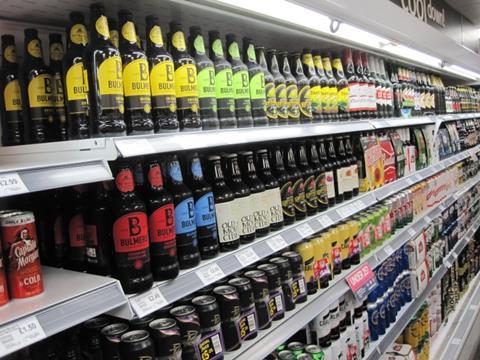 The more logical product flow, improved visibility through pos material and prominence given to premium lager and cider brands and faster-growing pack formats such as large bottles have improved category performance.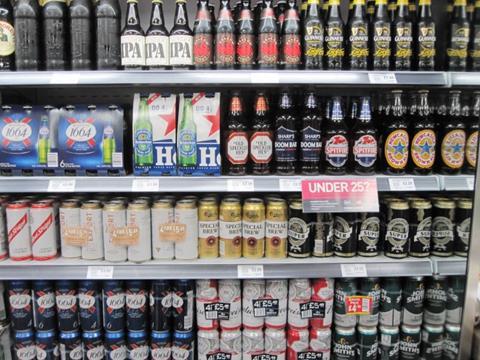 Pammi says he is "very pleased" with the new chiller layout. "We haven't changed a thing since. My customers' brands are more visible this way."
Customer feedback was really positive, too, with one saying that the beer and cider fixture was "better looking and easier to shop".
A long-term approach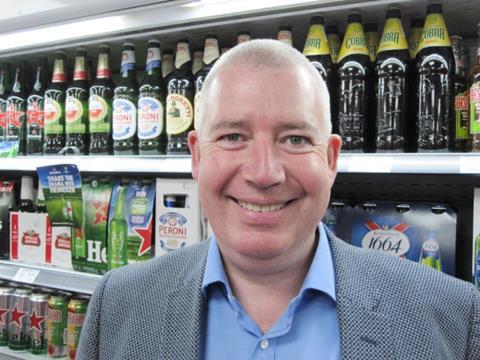 A follow-up visit from Charlotte Guezenec confirmed the re-lay was continuing to work well.
Heineken trading director Jonathan Ford (left) and category & shopper marketing director Toby Lancaster (below left) also lent a hand to create the new layout.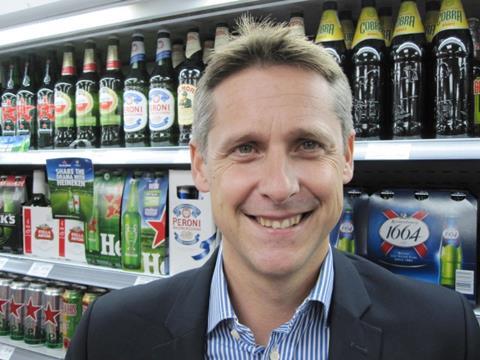 Lancaster says: "The principles of Star Retailer are really simple and easy to follow. Any retailer can visit the website at www.starretailer.co.uk, or follow us on Twitter and Facebook to find tips they can implement themselves, which should lead to an increase in sales like Mr Thind has enjoyed."