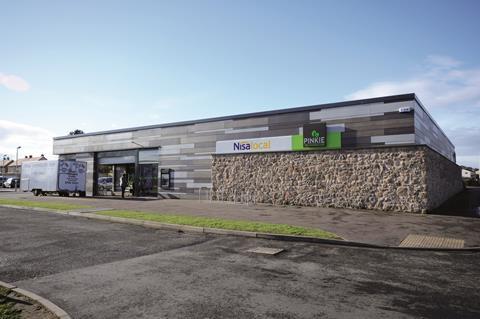 Sitting pretty in the heart of a residential estate in the village of Musselburgh, East Lothian, is Nisa Pinkie. The state-of-the-art development was built adjacent to a Pinkie-branded farm shop in 2014, and is the result of an ambitious collaboration between former Bellevue Cash & Carry owner Graham Benson, c-store stalwart David Sands and store manager Colin Smith 
(pictured), the former regional manager for Bestway Direct in Scotland. Sales at the 4,500sq ft store are growing at more than 12% year on year, and look likely to climb yet higher.
Three-pronged focus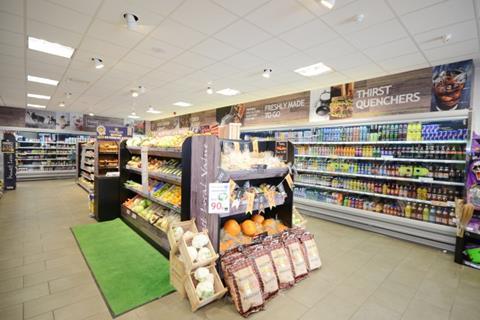 The store has been laid out with three key shopping missions in mind.
Family shopping: A large fresh and chilled offering greets customers as they enter, tempting them with an array of meal solutions. The range includes Nisa-supplied produce as well as locally-produced goods. Bread and fresh rolls are positioned at the start of the aisle.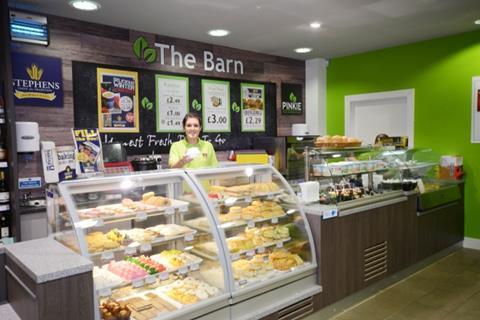 Food to go: The food to go counter is complemented by a self-serve coffee and tea station. 'The Barn' boasts locally-made baked goods from Stephens Bakers plus hot and cold food made to order.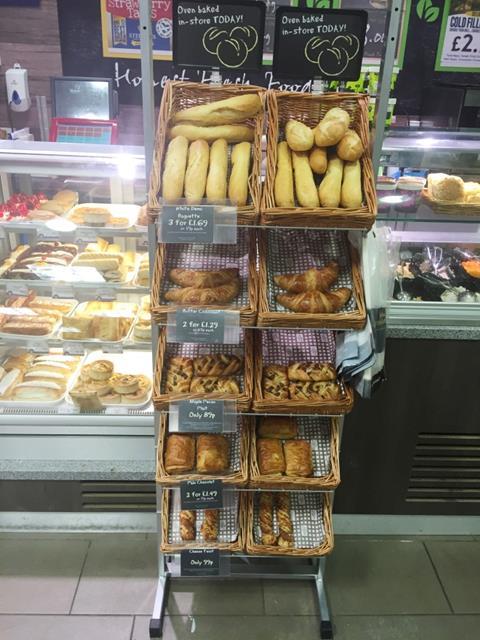 On the run: Time-pressed shoppers benefit from a large grab-and-go soft drinks and snacking offer close to the front of the store near news and magazines. Confectionery and crisps are located by the checkouts.
Fresh and chilled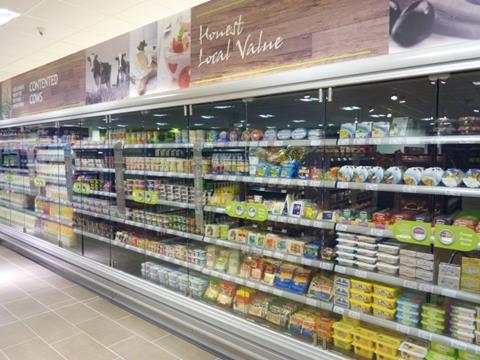 Chilled and fresh accounts for nearly 30% of the business, but Colin is hoping to boost that to 45% as the store develops this category.
More than 18 metres are devoted to chilled, including branded products, Heritage own label and local goods.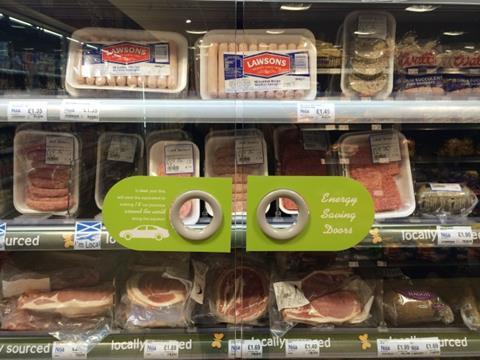 The produce island is fully chilled thanks to a £7,000 investment. About 80% of its fruit and veg is sourced through a merchant in Fife, the rest coming from the local fruit market and Nisa.
The local butcher supplies 85% of the store's fresh meat and all of its steak pies.
Points of difference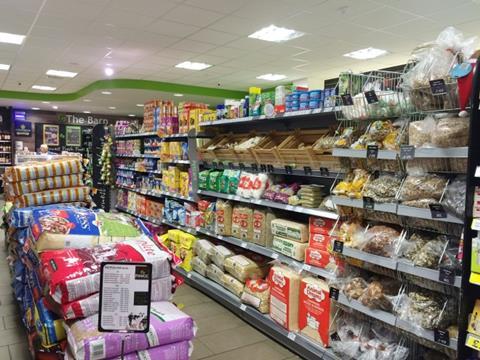 The store was built on the site of a Pinkie-branded farm shop, which was renowned for its vast pet offer and attracted shoppers from far and wide. Keen to maintain this, the new store dedicates more than seven sq metres of floor space to pets, including toys, bulk bags and even doggie pick-and-mix treats.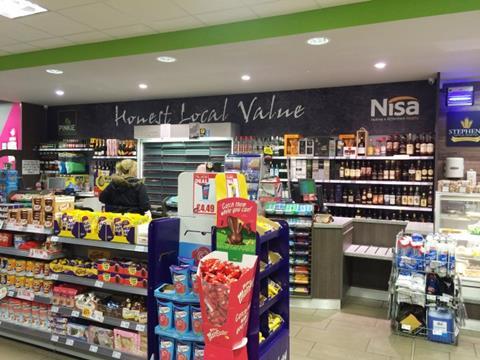 The store features four bespoke till counters designed by Colin to ensure that every till point could fit a trolley, wheeled basket and traditional hand basket. The till points boast a pull-out shelf on the staff side of the counter, allowing customers to bag their items without obstructing other customers or the cashier.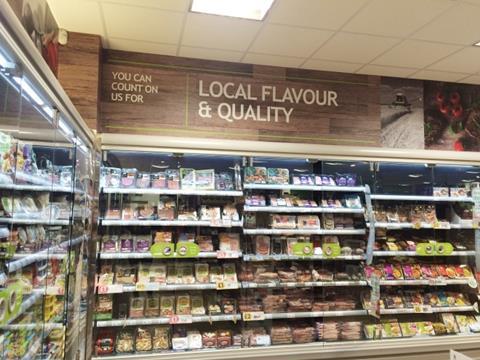 Colin also used his artistic flair to design bespoke signposting and vinyls which direct customers to the different sections.
Fit for the future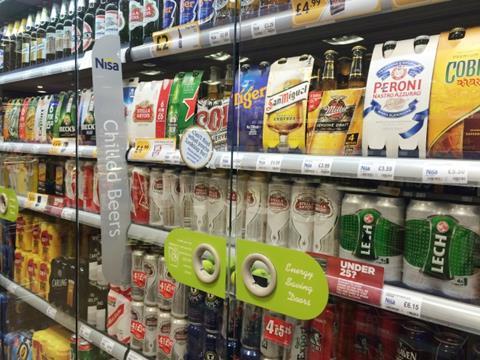 Controlling costs was central to the store's design and as such the store includes an array of energy-efficient features including smart chillers with doors. They save about 40% of the running costs of an open chilled unit.
All ceiling lights are energy efficient micro-lights, helping to create a more natural light.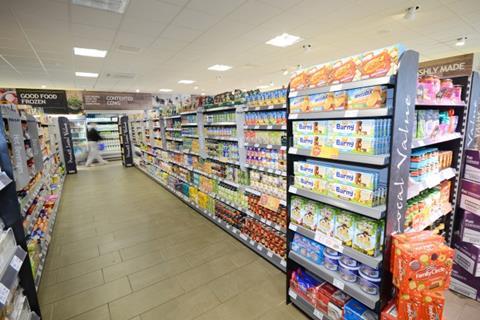 The store was planned with an eye on the future, as an additional aisle of shelving can be added if needed. Electricity points have been included on every aisle for future technologies and developments such as TV promotional screens. In the meantime, the extra-wide aisles create a pleasant, airy feel that encourages browsing.