Partnership is the name of the game at James Hall's (G&E Murgatroyd) newly-built Spar shop in Warton, Lancashire, situated opposite the BAE Systems facility at the historic Warton Aerodrome. In-store butcher Graham Eyes and established local garage J Townsend combine on site with the convenience store and strong food-to-go offer to provide a complete service for local shoppers. Store manager Chris Gregory (right) pilots the 3,000sq ft outlet expertly, supported by area manager Robert Eggo (left).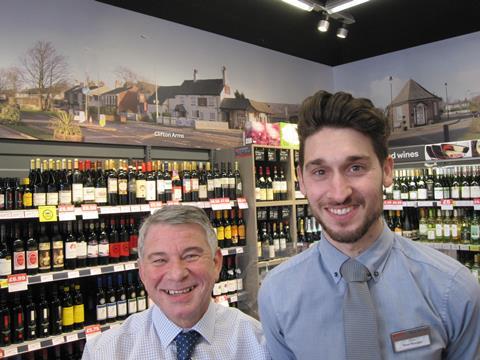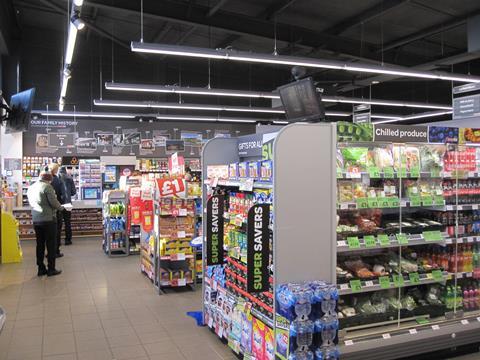 Food to Go
The store is designed to fulfil a number of shopping missions, including food to go, tonight's tea and fuel-only customers in a hurry.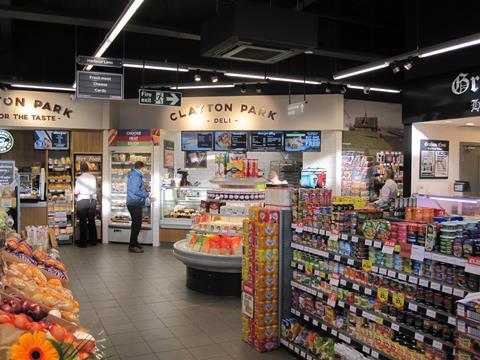 The food-to-go service is particularly busy at lunchtimes as hungry staff from the BAE facility over the road flood in.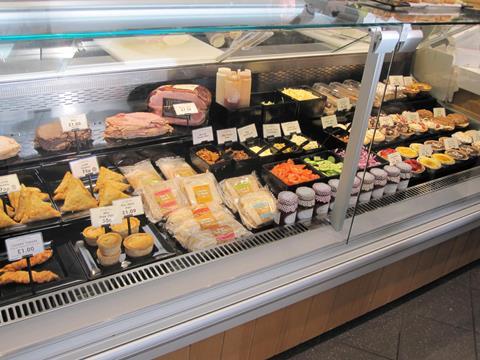 A wide range of options are available under the Clayton Park Deli brand, including heat-to-eat toasties, jacket potatoes and hot wraps.
The hot drinks solution is labelled Cheeky Coffee, the brand owned by independent Spar retailer Paul Stone and deployed throughout his store estate in Manchester.
A self-service till is available at the main checkout, and a manager's station has been built into the large counter so Chris can keep an eye on queueing times and customer service levels.
Building basket spend
The format follows the template established at the company's shop in Roe Lane, Southport, named Best Multiple Store at the 2018 Convenience Retail Awards.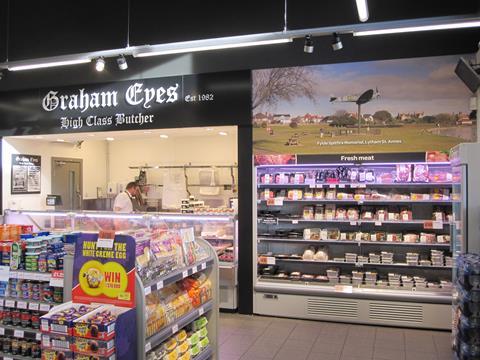 Key to its success is the in-store butchery counter, which provides inspiration for a meal for tonight and helps build basket spend overall.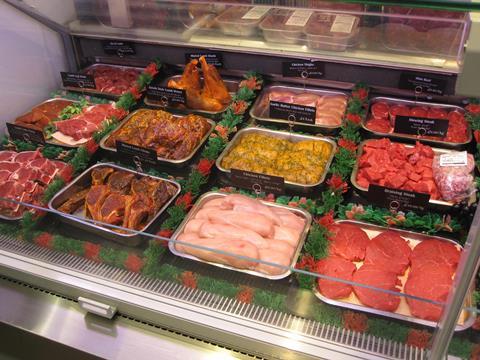 Meat is sold from the serve-over counter, or pre-packed in an adjacent chiler.
The store is decorated with images celebrating the area's aviation heritage, as well as pictures from the Hall and Townsend families' history.