Dale and Aaron Beckett opened their Spar store on the site of an old village church in June 2017. Loughbrickland had only a small c-store so the brothers spotted an opportunity for a store with strong food to go and community focus. They also do an excellent job at promoting the store, attracting a wider customer base including traffic on the nearby main Belfast to Dublin road. Their efforts were recognised at this year's Convenience Retail Awards, where they picked up the award for Best Communication to Shoppers and were a finalist in the Best Independent Store category.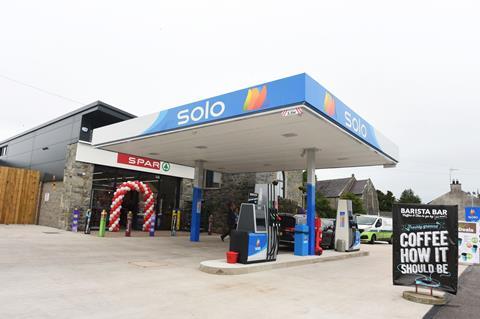 Fresh and chilled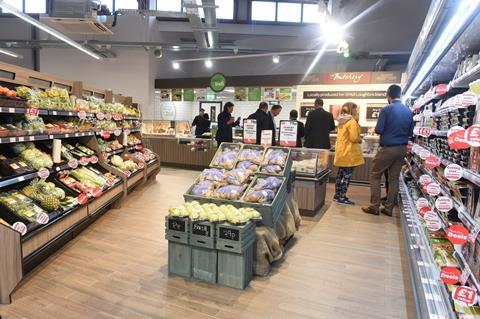 Weekly sales are up about 35% year on year, driven by the strong fresh and food-to-go offer, including some excellent local ranges.
Fresh participation is 46%, up a couple of percentage points year on year. Wastage is only 0.6%.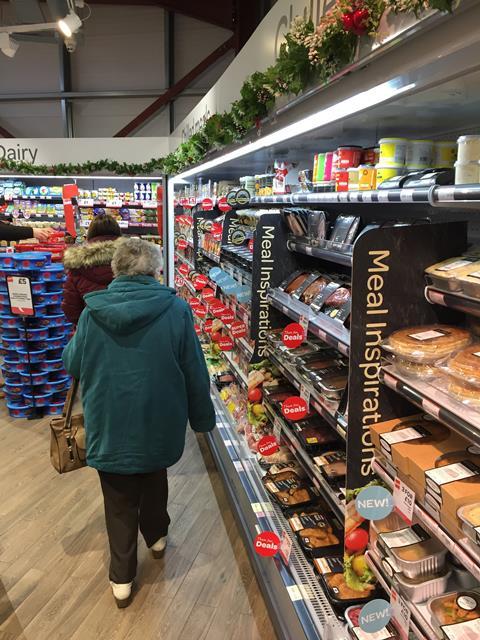 The local offer includes meat, pies and ready meals from a nearby butcher, complementing the Spar meat range.
Fruit and veg is sourced from Northern Ireland Spar supplier Hendersons, except for potatoes which comes from a local supplier. The store runs weekly promotions on fruit and veg.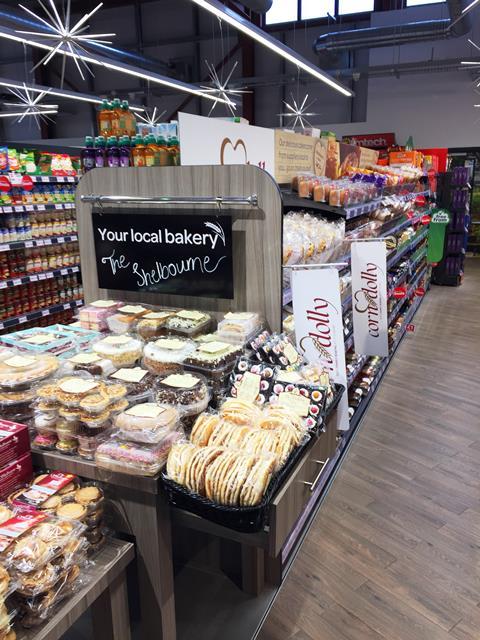 Local bakeries Shelbourne and Corn Dolly make the bakery offer a destination for fans of artisan bread.
Food to go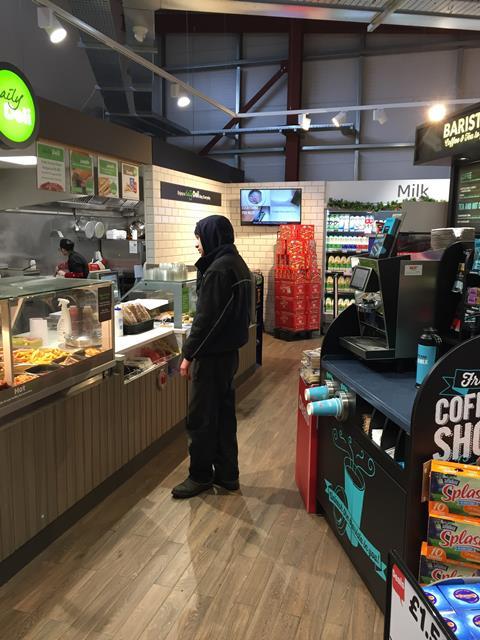 Food-to-go represents 15% of total sales.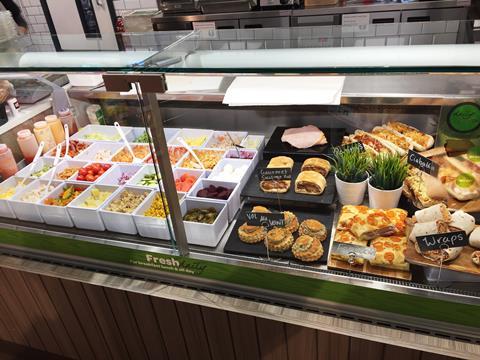 The category includes a hot and cold Daily Deli, two Barista Bar coffee machines selling 900 cups per week – one located near the main entrance – and sandwiches.
The brothers have also introduced a coffee loyalty scheme.
Plans are also afoot to launch a chippie concept in Daily Deli after 3pm on Thursday, Friday and Saturdays, serving pizza and fish & chips.
Community engagement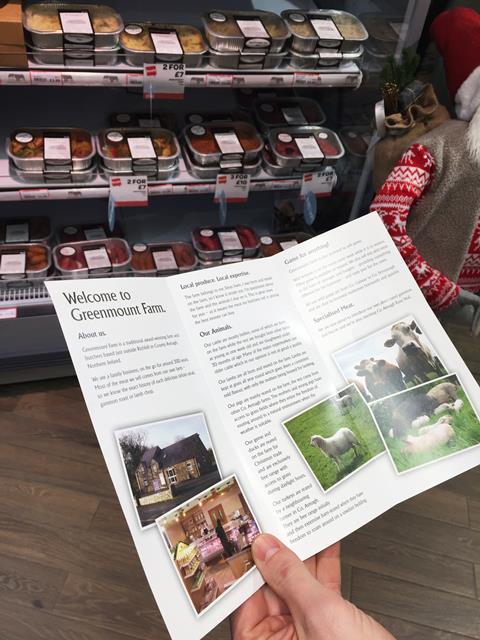 Promotions and the local provenance of products are communicated distinctly throughout the store.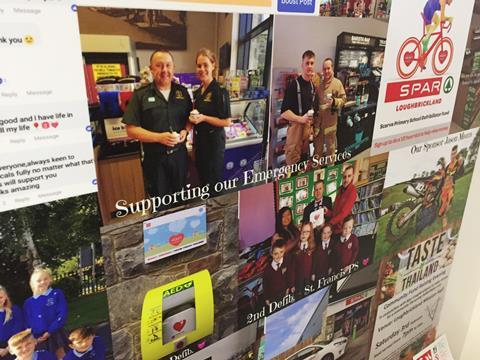 The store communicates its impressive community and social media-driven promotional activity on an eye-catching display board within the store.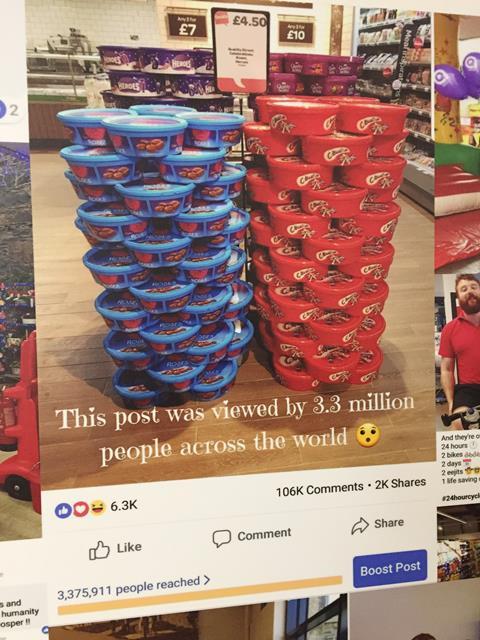 Social media is used to excellent effect to highlight products, promotions and community engagement. Their Facebook page has more than 5,600 'likes'. One competition was seen by 3.3 million people.
A local engagement plan supports local businesses, groups and schools as well as local charities. Staff raised money for defibrillators in two schools and sponsored a 24-hour cycle ride. The store also organised for a mobile breast screening unit to visit.
Customer Service and innovation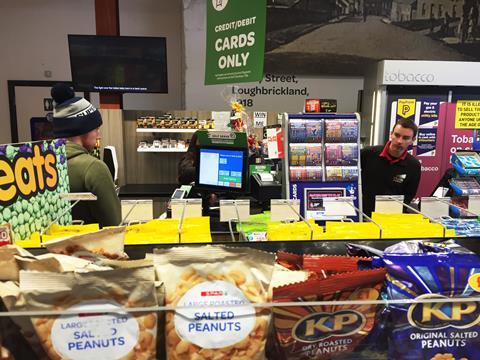 The store has introduced self-scan checkouts to reduce queuing times during busy times of day. It's especially popular after school when pupils fill the store.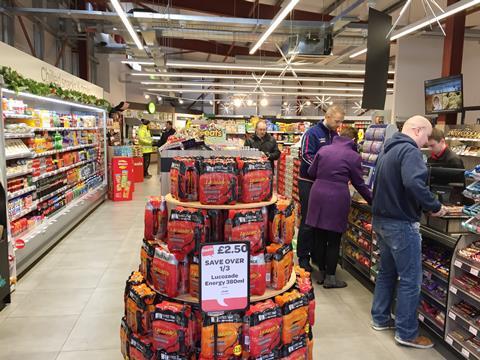 School pupils' tastes are also catered for with a focus on soft drinks, slush, a local ice cream offer from Morelli, and a raft of promotional activity.
Emergency service workers receive free coffee and ice cream when they're in the vicinity.
Other categories include a Free-from range and DIY zone. The brothers have also applied for an alcohol licence – not a straightforward process in Northern Ireland.
Best Communication to Shoppers
The judges were particularly impressed with the clear high-level category signage supplemented with low-level 'meal occasion' signposting. Community engagement and signposting local ranges were particularly strong, they noted. They added: "The community noticeboard was superb, and clearly communicated their free coffee for emergency service personnel."
Sponsor: Booker