Shoppers are continuing to visit grocery retailers on a regular basis, despite government advice to shop as little as possible, according to HIM & MCA Insight.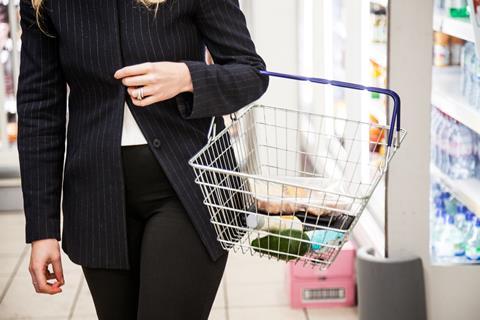 Data from the firm's Channel Pulse shows that between 23-27 March convenience retail shoppers visited a c-store an average of 2.1 times, supermarket shoppers visited 1.8 times and discounters 1.8 times.
Just 2.6% of convenience shoppers - but 33% of supermarket shoppers and 25% of discounter shoppers - were on a main shopping mission, while the most common mission at discounters (29%) and convenience stores (32%) was planned top-up. Top-up at supermarkets accounted for 25% of trips, all of which, gven high levels of out of stocks at this time, could reflect a need to make additional visits for shoppers to buy everything they needed, HIM suggests. As many as 12% of shopping trips were still made with a primary motive specifically 'to stock up for the longer term', although this figure was much lower for convenience stores, at 3% of all trips.
Dairy was the most commonly purchased category for all three channels. Fresh fruit and veg was the next most popular purchase at discounters and supermarkets, whereas for c-stores it was wrapped bakery.
Blonnie Walsh, head of insight at HIM & MCA Insight, said: "Although visit frequency has dropped since pre-coronavirus, shoppers continue to visit grocery retailers regularly, despite calls from the government to leave the house as little as possible. Shoppers are making frequent visits to stock up on categories with a shorter shelf life, including fresh fruit and veg and chilled dairy.
"Recognising the importance of serving local communities and maintaining health and safety, many retailers have gone the extra mile to protect shoppers and staff to ensure a smooth and safe shopping experience."
Channel Pulse is HIM & MCA's weekly consumer and shopper behaviour tracker. It consists of 1,000 consumer interviews every week and identifies key behavioural metrics, visit share and consumer spend per channel.