Actor Sean Bean and magician Dynamo are joining the Yorkshire Tea team for the company's new 'Where everything's done proper' TV campaign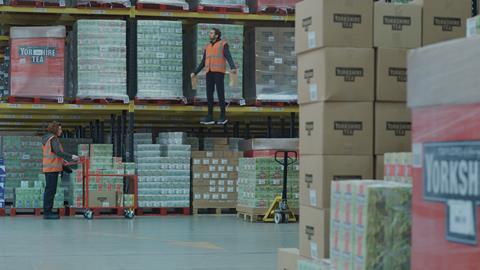 Launched on 2 July, the two adverts were filmed at Yorkshire Tea's warehouse and offices in Knaresborough with employees from across the business starring alongside Yorkshire Tea's new celebrity recruits.
The ads mark the start of the second instalment of the 'Where everything's done proper' campaign, which launched in 2017 starring Sir Michael Parkinson, the Kaiser Chiefs and the Brownlee Brothers. The latest campaign is part of a £3m TV spend in the Yorkshire Tea brand for the rest of the year.
Ben Newbury, senior brand manager at Yorkshire Tea, said: "We're chuffed to bits with these new adverts and hope everyone loves them as much as we do. Sean Bean and Dynamo are experts in their crafts and truly epitomise the art of 'doing things properly' – an ethos that is central to absolutely everything we do here at Yorkshire Tea. We're so pleased we could recruit them to help spread the message of properness."