The current cold weather snap is boosting sales of evening ready meals says Barbara Clements, owner of Spar Clements in Weymouth.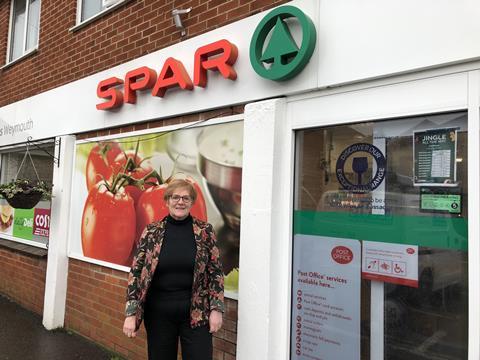 She says: "The weather has suddenly turned really cold and wet and we've noticed a real increase in sales of our Spar brand ready meals and also in sales of vegetables such as leeks, onions and potatoes which people are using to make soups at home.
"The Spar brand slow-cooked pulled pork, which is currently on offer at £3.50, is proving to be a really popular choice for our customers on cold winter evenings and we've been working hard to drive sales of our evening meal solutions with a keen focus on merchandising and in-store tastings.
Star performers
"Yogurt sales are also up this month with more shoppers buying them as healthier snacks or breakfast meal replacements as the New Year healthy living focus continues.
Successful NPD
"Spar's new Mexican range is proving really popular. We've got four products from the range at the moment: Chilli Con Carne, Creamy Cajun Chicken, Beef Burrito and some Dirty Fries and the Chilli Con Carne, which also comes with rice, is the top seller.
"The range is currently on special offer at 2 for £5. The launch was designed to tap into the current trend for 'American style food in the UK' and is being supported by a consumer competition to win a holiday to Mexico."