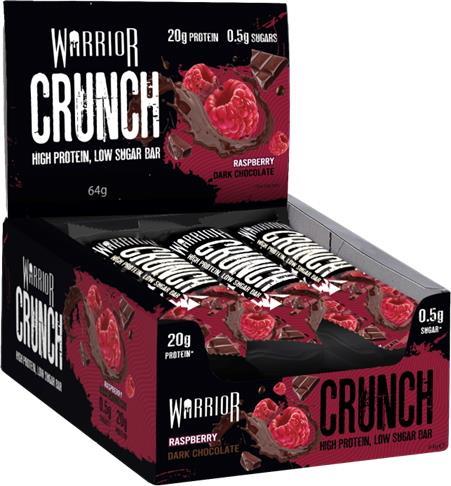 Following the successful rollout of their Warrior Crunch range, sports nutrition brand Warrior has expanded its portfolio of low sugar, high protein bars to include Dark Chocolate Raspberry.
Featuring a dark chocolate coating with an indulgent raspberry flavoured centre, the "guilt-free" bar contains 20 grams of high quality, milk protein; less than one gram of sugar; and less than 239 calories.
"We are so excited to be launching this fantastic new flavour into our ever-growing range of Warrior Crunch bars," says Kieran Fisher, founder of KBF Enterprises, which owns Warrior. "We strive to create uniquely flavoured, high-quality snacks that are nutritious and tasty. We are confident that the new Dark Chocolate Raspberry Warrior Crunch bar covers both these aspects and are looking forward to seeing the response it gets from new and existing brand fans."
Warrior was created with a single purpose in mind - to improve the athletic performance and mental focus of those who consume the bars. The brand's aim is to help those from all walks of life with any challenge they may have, whether it be a hardcore training session, workplace meeting or student assignment.