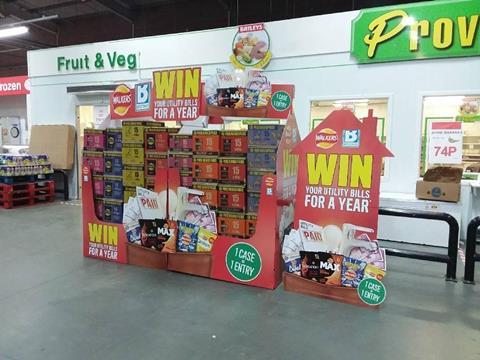 Walkers is teaming up with Bestway to offer one lucky retailer the opportunity to win a cash prize that may be used against their utility bills.
Following the success of last year's YAYcation campaign, the prize pool will not be limited to Bestway customers alone this time around either as this year's giveaway has been opened up to Bargain Booze customers as well.
The competition runs until 25 March 2021. Retailers can enter as many times as the like by purchasing any qualifying case of Walkers crisps either in store or online with one winner receiving £8,970.55 cash to put towards their utility bills. Three runners up will receive £1,495.09 each and 10 retailers will receive x 1 case of each promotional product.
Wholesale trading director at PepsiCo Matt Goddard said: "2020 was a tough year all of us, and convenience retailers really stepped up to support their communities, investing a lot of time, effort and money to make sure essentials were available for all.
"Retailers spend a lot in the last quarter to prepare for Christmas which can often lead to financial challenges when it comes around to the start of the new year. With the vast majority of the country being under COVID-19 restrictions during what are normally some of the biggest trading months of the year, it's possible that a lot of retailers have seen a substantial dip in profits.
"This campaign provides a bit of relief to retailers financially, rewarding them for all their efforts last year and offering a way for them to start the new year afresh and with renewed positivity."