Tetley is embarking on a programme of TV advertising to revitalise the tea category and strengthen its position in the hot beverages market.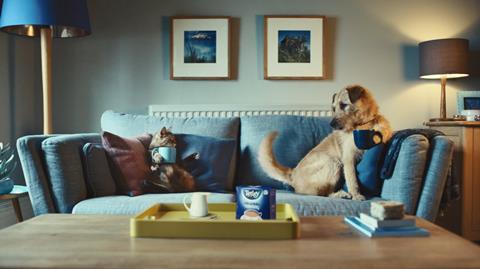 With a marketing injection of just under £3m, Tetley's mission is to get the nation talking over a cup of Tetley. The campaign kicks off this month with a TV advert featuring the antics of a cat with attitude and a loveable dog.
The activity will be supported by video on demand, social media and digital activity. The idea of sparking conversation will be shown through social and digital content such as 'Milk first? Or milk last?', 'Brew? Or cuppa?' and 'Strong? Or milky?'.
Cassie Shuttlewood, marketing manager for UK & Ireland at brand owner Tata Global Beverages, said: "Our mission is to re-establish Tetley Tea as a category leader by transforming our already much-loved brand and making it more modern and for everyone.
"With more followers on social media than any other tea brand we already have the attention of younger audiences, but still have a job to do to drive brand love beyond everyday black tea. "