Following its debut at Lunch! earlier this month, Taste Nation has introduced two new product ranges currently rolling out to retailers across the UK.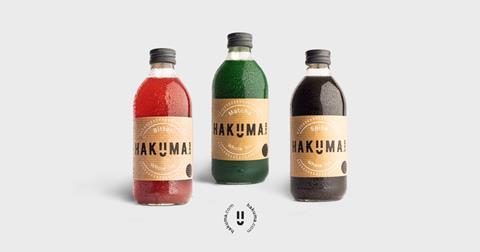 The brand's first launch: Hakuma Whole Iced Tea is aimed at health-conscious consumers looking for a "non-alcoholic drink with attitude".
Available in three varieties: Matcha in lush green; Spice in matt black; and Bitter in intense pink, the vegan-friendly range is made with organic tea, antioxidants and using pure, unfiltered ingredients.
Taste Nation has also launched Ilecci Della Torre: a collection of Italian savoury snacks that can be eaten throughout the day, with dinner or as a nibble with wine in the evening.
The range features images of hand drawn characters on pack and features a blend of extra virgin olive oil, white wine, flour and salt. The rings of dough are gently simmered and baked until crisp, giving them a light and crunchy texture.
The following flavours are available in a variety of shapes and sizes:
Traditional
Rosemary
Almond & Pepper
Sea Salt
Chilli
For information on stocks and pricing, contact: geraldine@taste-nation.com