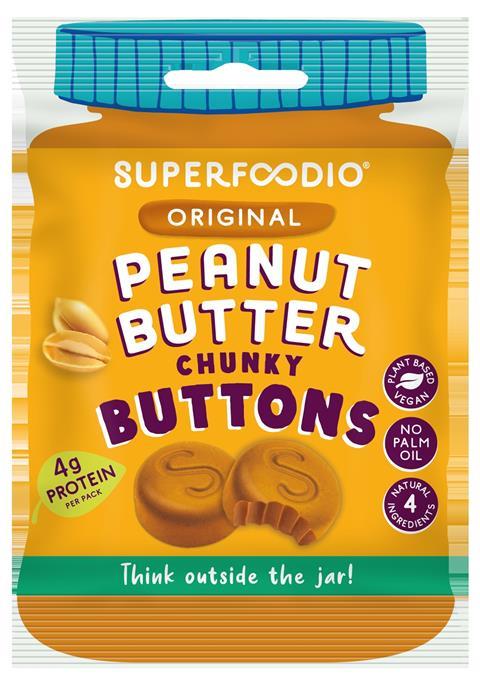 Superfoodio has launched a new on-the-go snack, peanut butter buttons, that aims for people to enjoy peanut butter with no mess.
The launch is supported by a marketing campaign called #nomorebutterfingers.
Nirali and Jagir Mankodi are the husband and wife founders of Superfoodio. They said: "We wanted a simpler way to enjoy peanut buttery goodness on-the-go. The problem with a jar (or a squeezy pack) is that you always end up with sticky fingers and an oily mess! That's why we created our peanut butter buttons that you can hold in your hand. They are the perfect snack to satisfy that peanut butter craving anywhere, anytime. No jars, no mess, no fuss!"
The buttons come in four different flavours: original, coco crunch, PBJ and original plus, with an RRP of £1.59.
Retailers can order from distributors Diverse Fine Foods or order directly from Superfoodio's website.