Spar has launched a range of eight fish products sourced in Scotland.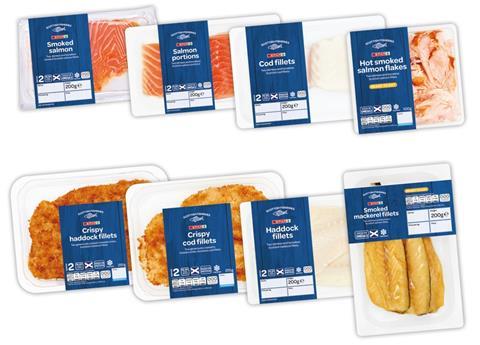 The group claims that the eight-strong range, which includes breaded, wet and smoked products, will meet high consumer demand for chilled fish, which is showing year-on-year growth within Spar.
Spar UK assistant brand manager Dave Wright said: "Fish has an important role in the British diet, with 85% of adults saying they have eaten fish in the last three months.
"Provenance is also really important with a quarter of consumers being influenced by where the fish is caught and all our range is sourced in Scotland.
"We know shoppers often buy chilled seafood on a pre-planned or impulse tonight's tea mission, to eat immediately or later that same day."
He predicted that sales of the fish lines would result in incremental sales of complementary products. "The seafood purchase is also likely to influence the other ingredients, offering opportunities for cross merchandising, promotions and point of sale – giving our retailers a great chance to grow sales by stocking these lines," he said.
Marketing support for the new range includes in-store PoS (posters, barkers and shelf stripping) and digital support on the Spar UK and wholesaler websites.
The range comprises:
Smoked Salmon Fillets (rrp £2.85)
Smoked Mackerel (rrp £2.99)
Hot Smoked Salmon Flakes (rrp £3.50)
Cod Fillets (rrp £3.85)
Haddock Fillets (rrp £3.85)
Salmon Portions (rrp £3.99)
Breaded Haddock Fillets (rrp £2.90)
Breaded Cod Fillets (rrp £2.90)