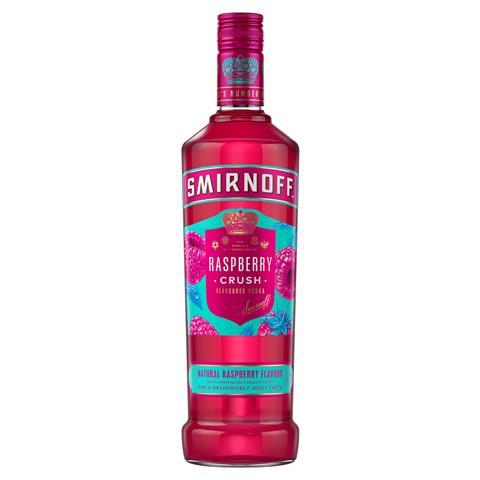 Smirnoff has launched new flavoured vodka Smirnoff Raspberry Crush to the UK.
Available in a 70cl format, the new variant will be available across retailers and wholesale from 12 July as well as selected on-trade venues later in the year.
The launch of Smirnoff Raspberry Crush will be supported with a £2.93m marketing investment to "disrupt the market and make a distinctive entrance to the category".
Head of Smirnoff Nick Payman said: "The launch of Smirnoff Raspberry Crush is a big step towards further invigorating and adding excitement to the vodka category. Smirnoff, a renowned and trusted brand, is perfectly placed to do this as well as recruit new audiences to vodka. The vibrancy of the new pack and liquid, from its colour to its taste, will provide maximum shelf stand out and menu appeal for the trade to capitalise on.
"The new launch provides consumers the opportunity to enjoy vodka serves at a wide range of events, from casual, early evening occasions to elevated experiences and get-togethers, and focuses in creating fun, delicious serves."