Sharp's Brewery is launching a new advertising campaign to support its flagship beer brand, Doom Bar.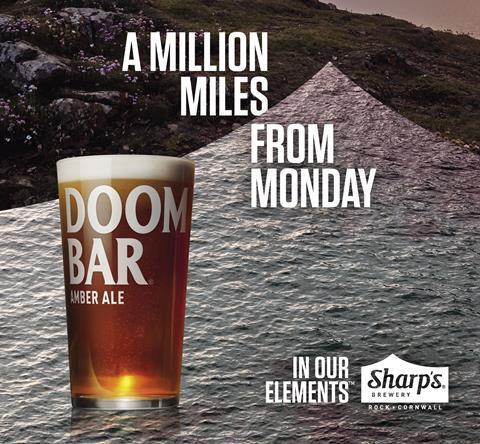 The million pound 'In Our Elements' activity, which is Doom Bar's first ever above-the-line brand campaign, will draw on the brewery's location on the Cornish coast using local imagery in out-of-home displays in London and nationwide digital content (VOD and social media) until the end of August.
Sharp's Brewery senior brand manager, James Nicholls, said: "By investing in our first ever above-the-line campaign we are sharing our unwavering passion for our home in Cornwall and our flagship beer, Doom Bar, with consumers both existing and new.
"We're lucky to be from such a unique place, where the elements combine to help clear our minds and appreciate our surroundings. We're immensely proud that Doom Bar is the UK's most popular cask beer and to be celebrating our Cornish provenance through "In Our Elements".