Lactalis McLelland's Seriously Spreadable is back on TV screens this week with the return of its Be a Real Cheddar Spreader advertising campaign, running until the end of this month.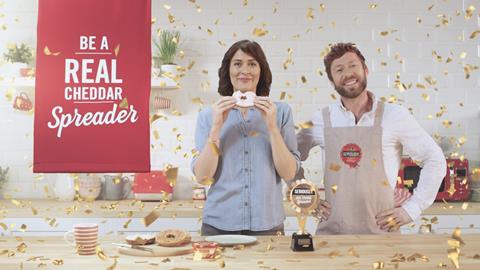 The campaign, which forms part of a £1.2m marketing support package for Seriously in 2019, will appear on terrestrial and video-on-demand channels.
Consisting of 10 and 20 second ads, the activity has been developed to raise awareness of Seriously Spreadable's Scottish cheddar taste.
Mike Chatters, sales director for Lactalis McLelland, said: "Seriously Spreadable is already the brand of choice for many shoppers looking for a quality spreadable cheese. We believe that this is the perfect time for Seriously Spreadable to return to our TV screens, to further heighten consumer awareness and drive further sales."
The TV campaign will be supported by in-store activation and retailer-specific promotional activity, as well as an influencer campaign running from May until June.