H. J Neill Limited, the owner of Samuel Gelston's Irish Whiskey, has announced the launch of Samuel Gelston's Single Pot Still Whiskey.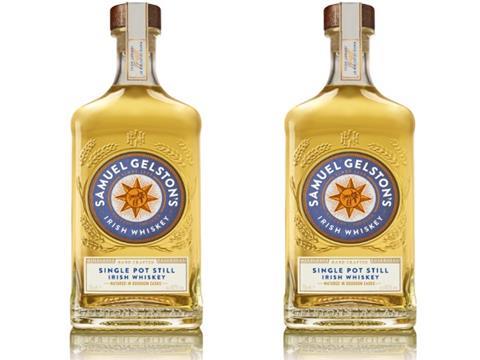 Available to the trade now, the new Single Pot Still Whiskey is 40% ABV, with an RSP of £22 for a 70cl bottle, and is the sixth addition to the brand's growing whiskey portfolio.
Triple-distilled in traditional copper pot stills and matured in ex-bourbon casks, the recipe contains 50% malted barley & 50% unmalted barley. It offers notes of lemon-drizzle cake and cooked citrus on the nose, followed by walnut and candied pecan, cacao nibs and cereal on the palate, finishing with chocolate orange and sweet breakfast porridge.
Johnny Neill, owner of Samuel Gelston's Irish Whiskey, Mary-le-bone and Berkshire Botanical Gin said: "The Single Pot Still Whiskey is an exciting new addition to the range, providing whiskey drinkers who are appreciative of brand history and provenance with a unique liquid which delivers on taste, quality and price point - and in turn, offers incredible shelf-appeal."