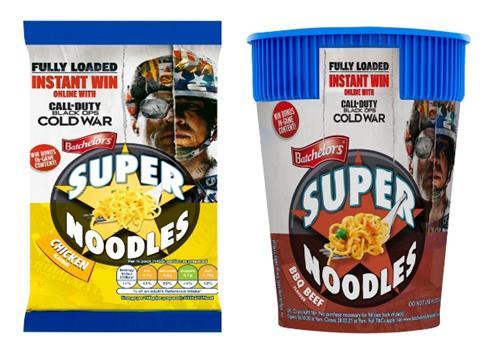 Convenience retailers have an opportunity to increase their market share of the quick meals and snacks (QMS) category.
Adam Woolf brand director for quick meals, snacks and soups at Premier Foods, spoke to ConvenienceStore.co.uk about the growth seen in the category during the pandemic.
"We're seeing some very strong growth in our quick meals business at the moment which has been driven by Covid-19 and we believe there is an opportunity for convenience retailers," said Woolf. "What we have seen as a result of Covid-19 is people spending more time and having lunch at home leading to exceptional category growth in QMS."
"According to Kantar data, there's 133 million lunches being taken in home a week compared to last year. If we look at the latest Batchelors performance, it's growing about 18% compared to the total category of just under 12%. Also, it's in this current climate, consumers are choosing well-known brands that they know will deliver on taste, are easy to prepare and offer value for money."
Woolf explained that Batchelors has attracted 800,000 more households than in the previous year and for the convenience channel that's added about £2.2m value.
"It's our packets and sachets that have been performing particularly well, they're up an impressive 24% overall because we believe they offer the perfect format for quick lunches at home, this is slower in the convenience channel (14%). This indicates an opportunity for retailers to take a bigger slice of this growth."
He added that it's important that retailers don't lose sight of pots which is still the biggest segment in terms of value (55% of the QMS market). To help capitalise on this, Batchelors launched bigger pots earlier this year.
This follows a recent partnership with videogame franchise Call of Duty. The on-pack promotion offers shoppers the chance to win one of thousands of bonus in-game items for the latest instalment, Call of Duty: Black Ops Cold War.
Woolf added: "The partnership between Batchelors and Call of Duty is the perfect fit to appeal to a growing audience of UK gamers, who are on the lookout for quick and tasty meal solutions. With 36% of households buying Batchelors Super Noodles and Pasta 'n' Sauce over the last year, by appealing to a new community we are helping to fuel further growth at a time when we know shoppers are being drawn to branded products they recognise and trust." Promotional packs be available until February 2021.