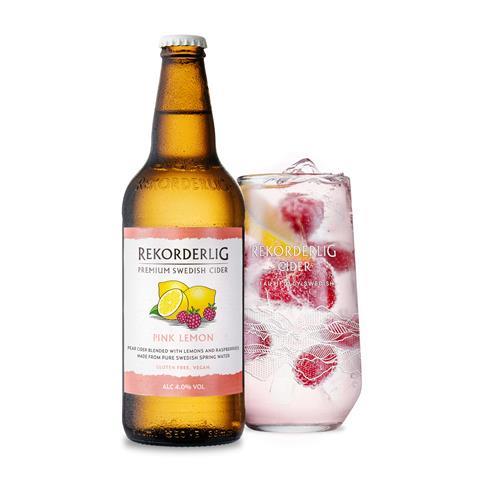 Rekorderlig is to add a new Pink Lemon cider in an effort to tap into the growing demand for new flavour variation in the cider category.
Rekorderlig Pink Lemon Cider will be available in 500ml bottles and will roll-out across selected retailers from March. The roll-out will be supported by above-the-line activity across social media and in-store activations, as well as a consumer sampling programme.
Marketing controller for cider at Molson Coors Beverage Company Phil Pick said: "Rekorderlig has successfully launched a host of premium Ciders in the UK market, with a range of unique flavour innovations – and its new Pink Lemon Cider is no exception, tapping into the growing demand for more premium options and exciting flavour variations.
"A key category driver in premium fruit cider is inspiring consumers who want new and interesting experiences from their drinks, particularly as the warm weather approaches. Retailers should make sure they pay attention to their cider range this summer, balancing the classic favourites with new variations like Pink Lemon to catch the eye of customers looking to try something different."