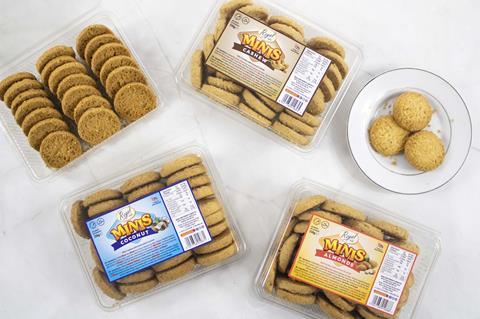 Regal Bakery has launched a new selection of bite-sized cookies to add to its snacking range.
The new cookies (350g per carton) are available in six different flavours: Coconut Minis, Almond Minis, Cashew Minis, Nan Khatie Minis (shortcake biscuit), Pistachio Minis, and Zeera Minis (made with cumin seeds). The range has an rrp of £1.69.
The bite-sized cookies were put into development after experiencing a high demand for Regal's existing snacking and bite-sized bakery range.