Cookware brand Prestige has launched a set of fry pans featuring a diamond shield, which it claims is more durable and easier to clean than conventional pans.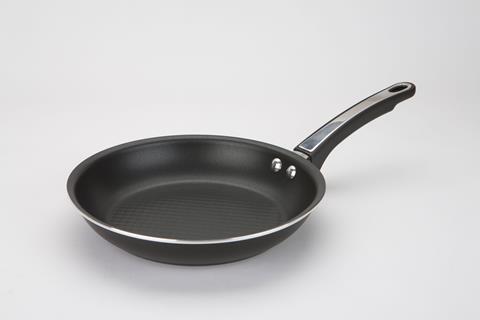 Made with diamond dust, the diamond shield fry pans feature a non-stick coating and are oven safe up to 180°/Gas Mark 4. They are also dishwasher safe and suitable for all hob types (excluding induction).
The pans are designed to last for a number of years without becoming warped or scratched. Available in a range of sizes: 20cm, 24cm and 28cm, as well as a 20cm and 24cm fry pan twin pack, the diamond shield range is available in stores now.
The products can be used to cook the following items: fried eggs, pancakes, mac & cheese, pan fried vegetables, fried chicken and fish as well as rice dishes and sauces.