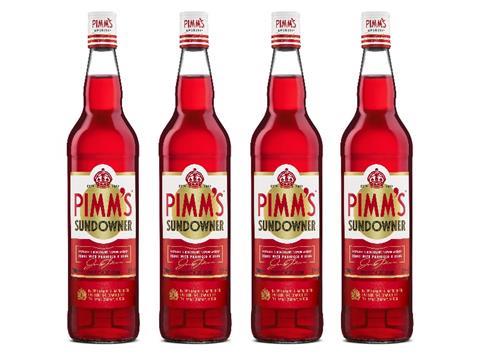 Diageo has expanded the Pimm's range with a new Sundowner variant.
Pimm's Sundowner (ABV 18% rrp £15) has been blended with raspberry and redcurrant flavours and is aimed at the early evening cocktail opportunity.
Adrienne Gammie, gins, Pimm's, Baileys and non alc spirits marketing director of Diageo GB said: "This is an incredibly exciting time for the Pimm's brand. Following on from nearly 200 years of success as a popular summer drinks choice, it's great to see how we can keep the brand relevant to consumers today and continue to innovate and provide delicious new options for our consumers. The new pack design provides Pimm's No.1 with a new look and feel whilst still epitomising the British summer that we know and love."
Diageo has also unveiled a new design for the Pimm's No. 1 bottle and a brand-new marketing campaign 'WE WILL SUMMER'. Marketing activity this summer will see over £1m in investment, where the brand seeks to celebrate summer with the strapline 'We Will Summer', hailing the 'summer heroes' that make summer great.