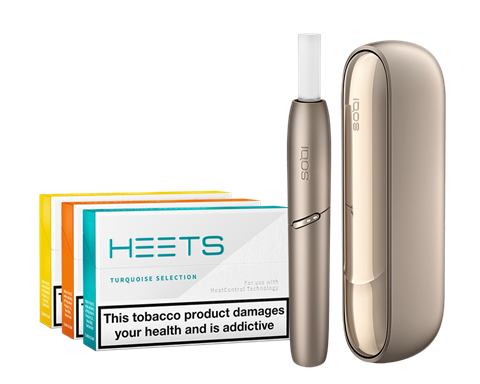 Philip Morris Limited (PML) is to "significantly expand" its field force operations to focus on offering more support for IQOS smoke-free range.
The new investment will see PML double the size of its field force, including assigning dedicated and fully trained sales representatives to retailers to cope with the growing demand in the heated tobacco category.
Under the plans, PML will focus on 18 more cities and regions throughout the UK and aims to boost the support it gives to general trade retailers who stock IQOS.
Head of commercial planning UK and Ireland at PML Kate O'Dowd, said: "Philip Morris Limited (PML) is fully committed to the convenience channel and has remodelled its commercial business to support retailers selling IQOS and HEETS heated tobacco sticks. Only by putting retailers first can we achieve our smoke-free ambitions; doubling our field force and expanding into 18 new regions, will strengthen a retail community that's driving large-scale switching, faster.
"Some parts of the country experience higher smoking rates than others. This investment will help consolidate and expand our position in those areas and give adult customers a better choice than continued smoking."
PML has also launched a new Digital Trade Engagement platform, offering a range of tools, resources and new support services to help retailers get the most out of stocking IQOS and the specially designed tobacco sticks HEETS.
"Our field force team are always at the end of the phone for our retail partners; however, we want to ensure they also have access to extensive digital resources and support whenever they might need it," said O'Dowd. "With IQOS now the UK's number one smoke-free product, our new Digital Trade Engagement platform will help retailers meet the growing demand in heated tobacco, while increasing their knowledge of the category and the role it can play in helping smokers move away from cigarettes for good."