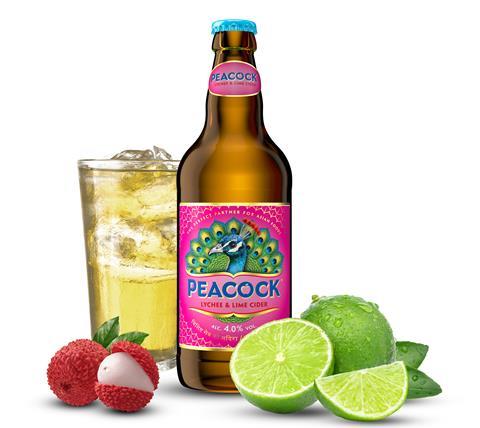 KBE Drinks has announced a new flavour for its cider brand Peacock.
Peacock Lychee & Lime is billed as the first ever lychee flavoured cider into the UK market. KBE is also delighted to announce that 25p from the sale of every bottle will be donated to charity partners Hospitality Health, Hospitality Action and Only a Pavement Away.
To support the launch of Peacock Lychee and Lime, KBE Drinks will be promoting the charity link-up via consumer PR, heavyweight social media and further supported by Asian food bloggers and influencers.
Head of marketing at KBE Drinks John Price said: "It has obviously been an extremely challenging last eighteen months or so for the hospitality industry, so we are delighted to team up with some of our charity partners on this launch and hopefully be making a significant donation to them. During lockdown UK consumers have been embracing new flavours and the lychee is growing in popularity, in part thanks to the Lychee Martini, so along with the current growth in popularity of fruit ciders in general, we are confident it will be well received by consumers."