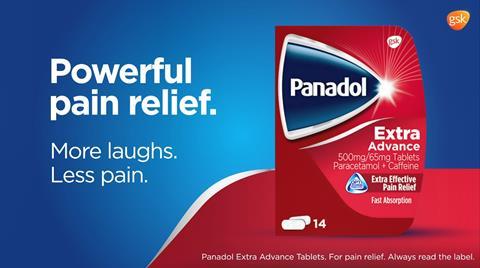 Panadol is launching a new marketing campaign for the brand.
The 'More Laughs. Less Pain' campaign has been unveiled to encourage people to laugh more.
The campaign will be supported by a widespread marketing and digital campaign, including OOH experiences and online advertising encouraging consumers to trade-up to Panadol.
Panadol is also sponsoring comedy streaming platform NextUp to deliver three months of free premium content. Available to 32,000 users, it will offer over 200 on-demand shows across the comedy spectrum. Additionally, Panadol is supporting the Live Comedy Association and its #SaveLiveComedy initiative, to help the UK stand-up scene thrive beyond COVID-19 and help to boost consumers' moods for the long-term.
Jasmine Walton, senior brand manager for Panadol, said: "Our research has shown that in 2020, 38% of Brits cannot recall a time when they have laughed out loud. It is recognised that laughter can help to increase our pain tolerance1, couple this with our commitment to relieve people's pain, meant we were keen to get Britain laughing again. We hope that the campaign will not only see laughter levels increase amongst consumers but will also highlight Panadol's leading role in pain relief."