Surya Foods has secured distribution rights to National Foods Limited - Pakistan's leading food brand.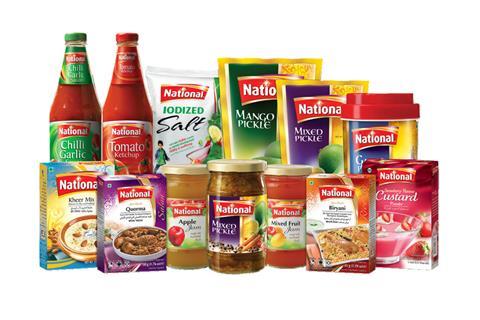 National Foods was first established in 1970 and is best known for its recipe mixes, pickles, table sauces and desserts. The range will now be made available to independent retailers across the UK via Surya Foods, consisting of 250 products spanning 12 categories.
Commenting on the partnership between the two companies, Harry Dulai, managing director of Surya Foods, said: "National has been supporting the kitchen habits of millions of consumers for decades and enabling females to adopt a more progressive lifestyle with products that make preparing healthy and delicious food quick and easy.
"There is a wonderful nostalgia associated with National and consumers who know the brand associate it with superior taste, quality and a healthy profile, for instance, investing in making its products healthier and safer for its consumers through the removal of starch, artificial colours etc."
Abrar Hasan, ceo of National Foods Ltd, added: "The British market has a lot of potential for all international brands and we are very excited to serve this market in collaboration with Surya Foods.
"Remaining true to its vision of providing products to enhance lifestyle and create value for its customers, National Foods Ltd has chosen Surya as the best partner to serve its consumers in the British market. National Foods Ltd is a truly global organization - committed to providing safe and healthy products to our customers across the globe."
During the last year, Surya Foods has added several global food and beverage brands to its portfolio, including Pakistani ice cream soda brand Pakola, nutritious malt drink Hypermalt, Middle-Eastern brand Rani, India brand MTR and Polish ice cream maker Grycan.