Cushelle is encouraging consumers to take part in a new on-pack campaign offering them the chance to win a family holiday and one of 50 Kenny the Koala toys.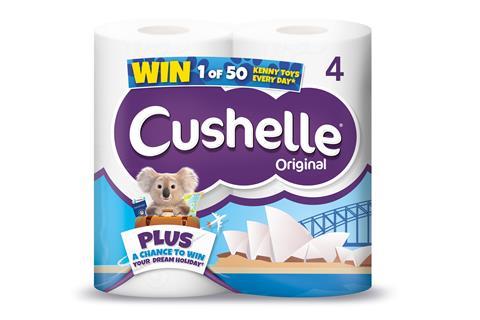 The new promotion is aimed at family shoppers and will give them the opportunity to win a soft toy of the company's mascott Kenny through daily prize draws.
All valid entries will also be entered into a grand prize draw for the chance to win a family holiday worth £10,000. Launching on 7 May, the campaign will be on shelf until 26 August 2019 and will be supported by shopper media.
The promotion will run across Cushelle's Original range with skus having been redesigned to include images of holiday destinations such as Sydney, New York, Dubai and Bali. The holiday prize draw winner will be announced on 27 August.
For more information about the promotion and the prizes, visit www.cushellebearmiles.com.