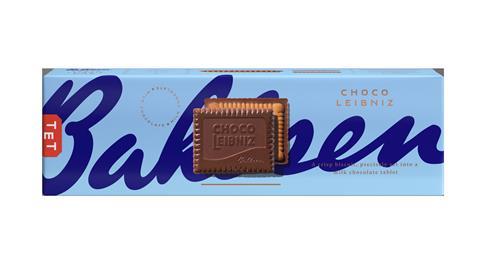 Biscuit company Bahlsen has unveiled a new look for its range.
Described by the brand as one of the biggest developments of its identity in the company's 132-year history, the new look can be seen from Spring 2021.
As well as the new look, the relaunch includes a brand re-positioning and marketing strategy, which is supported by a £5m media investment across TV, digital, print, shopper and social media that will be rolled out through 2021 from 10 April.
Chief commercial officer at Bahlsen Jonathan Duffin said: "Over the last year, nearly 1 million more households bought a Bahlsen biscuit, meaning that a record number of people are enjoying our products. During this time, Bahlsen was also the fastest growing manufacturer of sweet biscuits in the UK, gaining share across all the top retailers. With the relaunch, we aim to build on this success, and believe that our new bold and distinctive brand direction will continue to attract new shoppers and support incremental growth in the special treat biscuit category, while showcasing the brands unique heritage and quality."