Organic personal hygiene company Natracare says it is launching Europe's first range of completely flushable wet wipes.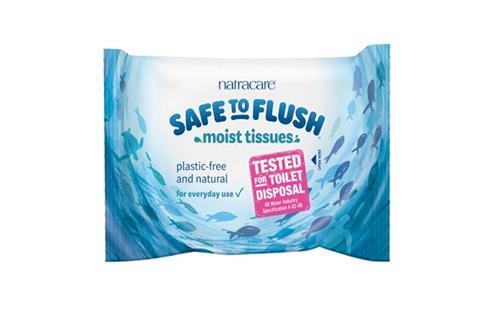 The company argues that most other wipes on the market contain plastics which can block sewers and drains.
The new Natracare moist tissues claim to be the first and only wipes to met toilet disposal requirements set out by Water UK. The product is 100% plastic free, compostable and made with natural and organic ingredients.
Suitable for all skin types, including babies and young children, the tissues are also hypo-allergenic and fragrance free.
Susie Hewson, Natracare's founder and director, said: "For the longest time, big toilet paper brands have been pedalling products with hidden plastics that claim to be 'flushable'. We hope Water UK's new standard and our new organic flushable moist tissue will create more transparency – which will lead to less plastic pollution. The industry said it could never be achieved. We are pleased to have proved them totally wrong."
Natracare's Safe to Flush moist tissues are available to independents now, with an rrp of £1.99 for a pack of 30.