Nairn's, UK maker of oatcakes and gluten free products, has grown its presence in the convenience sector with new listings in Dhamecha Cash & Carry.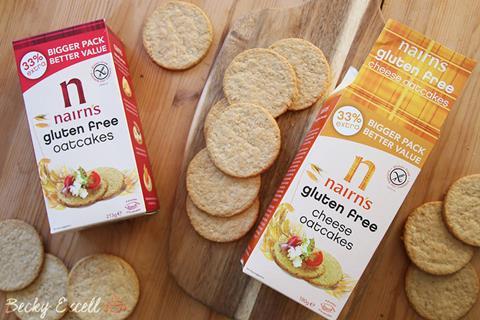 The company says it is now focusing on providing a tailored approach for the c-store retailers and help smaller food outlets widen their healthier, free-from options.
The new listing will include Nairn's latest launch: Pop Oats – the first ever, gluten free popped oat snack, and an Oat Bar range - which contains 40% less sugar than the average fruit / cereal bar.
Made for the convenience channel, the Dhamecha listing will also comprise of pricemarked packs for the brand's Rough and Fine Milled Oatcakes. Both will come in cases of eight with a £1 price flash for added shelf stand out.
Scott McPherson, national account manager at Nairn's, commented: "We're continuing to grow our customer base and awareness of our gluten-free range and price-marked packs, and this new listing with Dhameca Cash & Carry strengthens our position within the convenience channel.
"Along with a wide range of fantastic new products that we've consistently introduced over the last couple of years, the introduction of price marked packs for our best selling oatcakes demonstrates our aspirations to continue supporting sales within c-stores. We have no doubt that our products will do well with this new listing."