Mars Food UK is celebrating its position as the nation's favourite wet cooking sauce* with an on-pack label and money back guarantee.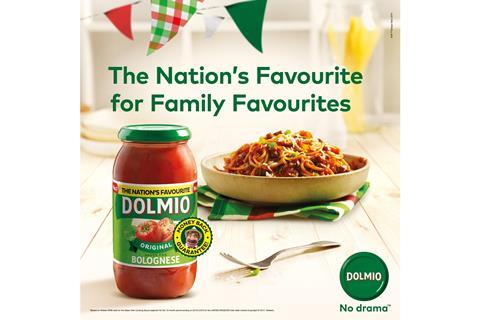 The brand will display the endorsement "Nation's Favourite" on more than £15m of its jars, encouraging consumers to purchase one of 26 Dolmio products.
The brand's Bolognese and Lasagne sauces will also come with a money back guarantee to encourage new and existing shoppers to repurchase.
The promotional packs will be available to convenience retailers until November, and consumers can claim using the money back offer until April 2021.
Jazz Moodie, Dolmio brand manager, said: "We're extremely proud to have the nation's favourite Italian sauce brand and we wanted to display this for all to see with a clear on-pack promotion. Brits have been enjoying our delicious sauces for years, but to reassure those newer customers we're also introducing a money back guarantee, just in case it's not right for them. Retailers should ensure to stock up as the on-pack promotion intends to bring some new shoppers into the Dolmio family as well".
The promotion will be supported in-store with POS support packs for retailers marked with the words "Nation's Favourite for Family Favourites". In the wholesale channel, colour blocking and product positioning pallet drops will carry the same message.
The brand will also return to TV whilst the promotion is running with a four-week re-run of its "No drama" advertising campaign from 2018.
* Source: Nielsen RMS data, UK total retail market, Wet cooking sauce category, 12 months ending 20/04/2019