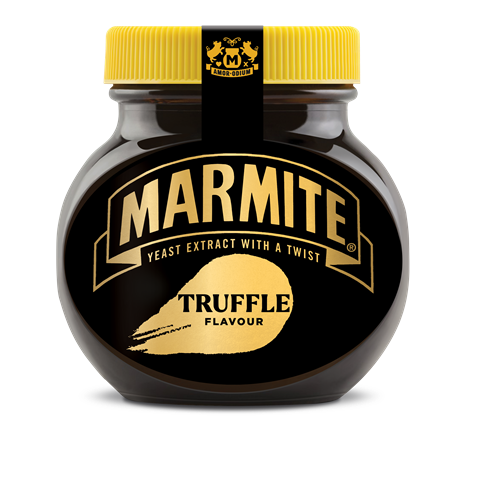 Marmite is launching its most decadent flavour yet - Marmite Truffle Flavour.
Marmite Truffle (rrp: £4.50 per jar) is available exclusively in Sainsburys now, with a further roll out nationwide in June.
The launch follows the Marmite Dynamite NPD last year and will be supported by a campaign in which the brand is spread across the 'poshest' streets of London with Marmite Truffle billboard activations outside Harrods, including a horse drawn carriage touring London's finest spots.
Sophie Allan, senior brand manager at Marmite said: "Our love it or hate it flavours from Marmite always get tongues wagging and we expect no less with our poshest ever launch. One doesn't need a Butler for this Truffle flavour toast topper, as we're sure it'll appeal to even the most discerning Marmite connoisseurs. Providing retailers with a top-notch trade up opportunity from our Original as shoppers look to get their hands on the most luxurious Marmite to date. No matter if you love it or hate it, we're sure this spread is set to be a jolly good talking point around the table!"