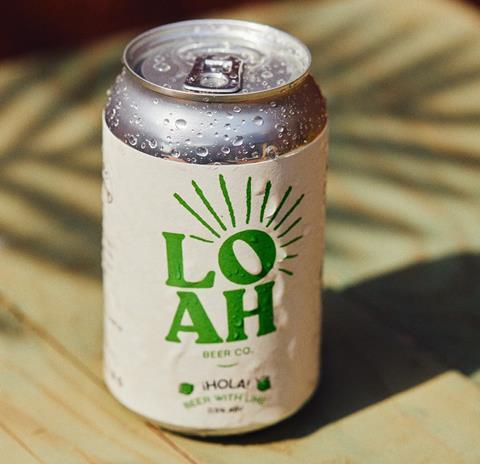 Loah Beer Co. has expanded its low alcohol range to include a lime variant.
Hola Beer with Lime (0.5% ABV) comes in packs of four, 12 and 24 and has an RRP of £2.50 per can.
The low and no-alcohol market is expected to grow by 22% by 2024, however Loah believes current contenders are failing to appeal to a health-conscious demographic who want a lighter-tasting beer.
Founder at Loah Beer Co. Hugo Tapp said: "We're excited to be entering the vibrant low and no alcohol category through the launch of our flagship Hola Beer with Lime. An increasing number of people now take balance and moderation into account when they're purchasing drinks, whether alcoholic or not - something that lockdown has only accelerated. Loah is all about the upsides and not compromising on flavour, experience, or health goals. As we look to the future, we're looking forward to continuing to focus on innovation and working towards becoming carbon neutral. We're extremely proud to have already created a product which uses less energy during brewing and our long term aim is to become the leading sustainable low-alcohol brand in the UK market."