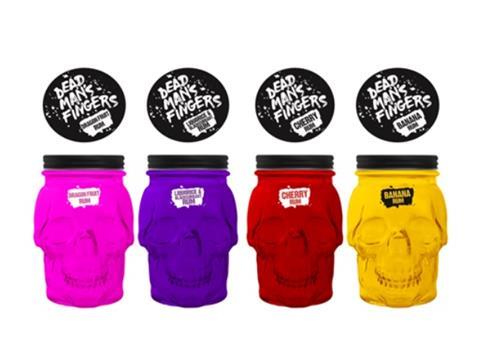 Spiced Rum brand, Dead Man's Fingers, has launched a limited edition line-up of new flavours.
The range features four new Spiced Rum flavours - Dragon Fruit, Liquorice & Blackcurrant, Cherry, and Banana – all of which come in their own iconic Dead Man's Fingers skull glass. All four limited edition 50cl skull glasses are available to order now (RRP £20).
Dead Man's Fingers brand manager Sam Caulfield said: "Since launching the Dead Man's Fingers brand, our focus has always been on shaking up the rum category, and creating a line-up of on-trend flavoured rums that are a little out of the ordinary.
"The trend for flavoured/spiced rums has continued to gain traction over the past year, now making it the fastest growing spirits category (Nielsen), and this is something that we're seeing reflected in the brand's success. We've built a loyal fan base of consumers who love the innovative flavours profiles, versatility and quirky personality of the brand, and our skull shaped glasses have become somewhat of a collector's item. With this in mind, we're confident that the combination of these limited edition flavours with the bespoke skull glasses will provide the trade with a brilliant gift offering, which is sure to be a hit with rum lovers this Christmas."