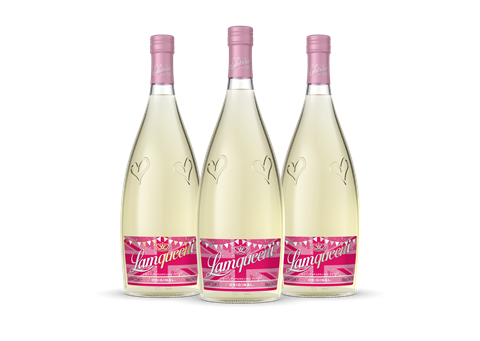 Lambrini has launched the limited-edition Lamqueeni to help celebrate the Platinum Jubilee.
Lamqueeni will be on sale for one month between mid-May and mid-June to mark the Queen's 70 years on the throne.
With an ABV of 6%, the 1.25l limited-edition bottle (rrp: £3) has the trappings of a royal celebration with bunting and sparkle in three colour variations; gold, silver and rose gold.
Tom Smith, marketing director – Europe, Accolade Wines, said: "We're expecting big sales for Lamqueeni this summer alongside a big Royal celebration. There are three different designs to choose from; gold, silver or rose gold, with each label adorned with sparkles and bunting, which will really stand out on shelf. Whether it's a drink with family and friends at a street party or at home once the kids are in bed in your fanciest pjs, we are confident the Lamqueeni range will be a hit with Lambrini and the Queen's fans alike."